We love having our military men and women coming home for the holidays, but sadly some don't get approved for leave during Christmas time.
A United State Marine was able to get home for leave and surprise his step mother in a heartwarming video.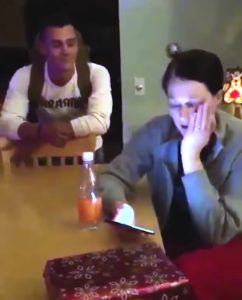 The video shot by the Marine's best friend who is also a Marine himself shows him standing near his step mom but for some reason she cannot see him there!
She has not seen her step son Nathan Studenroth for the past 7 months as he has been on deployment.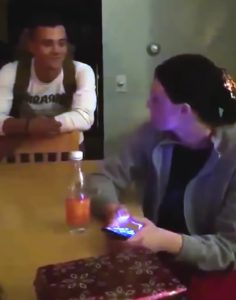 It was midnight on Christmas eve and she was trying to FaceTime him so that the family could chat with him while opening their presents, but for some reason he wasn't answering the phone.
But suddenly when someone tells her to turn on her right and she Nathan, she is shell shocked on seeing Nathan and runs over to him for a big hug.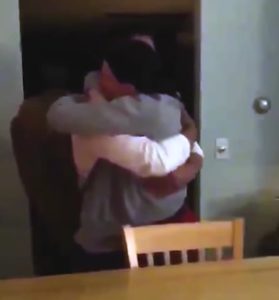 This happy reunion is what most marine families would hope for at Christmas this year, we are so proud of what our marines have achieved and how much they do for our country.
Watch: Marine Son Surprises Mom With Early Homecoming