In the city of Pittsburgh, a remarkable story unfolded on the 7th of May. As runners from all corners came together for the annual Pittsburgh Half Marathon, one teacher and her student embarked on a journey that transcended the boundaries of a conventional race.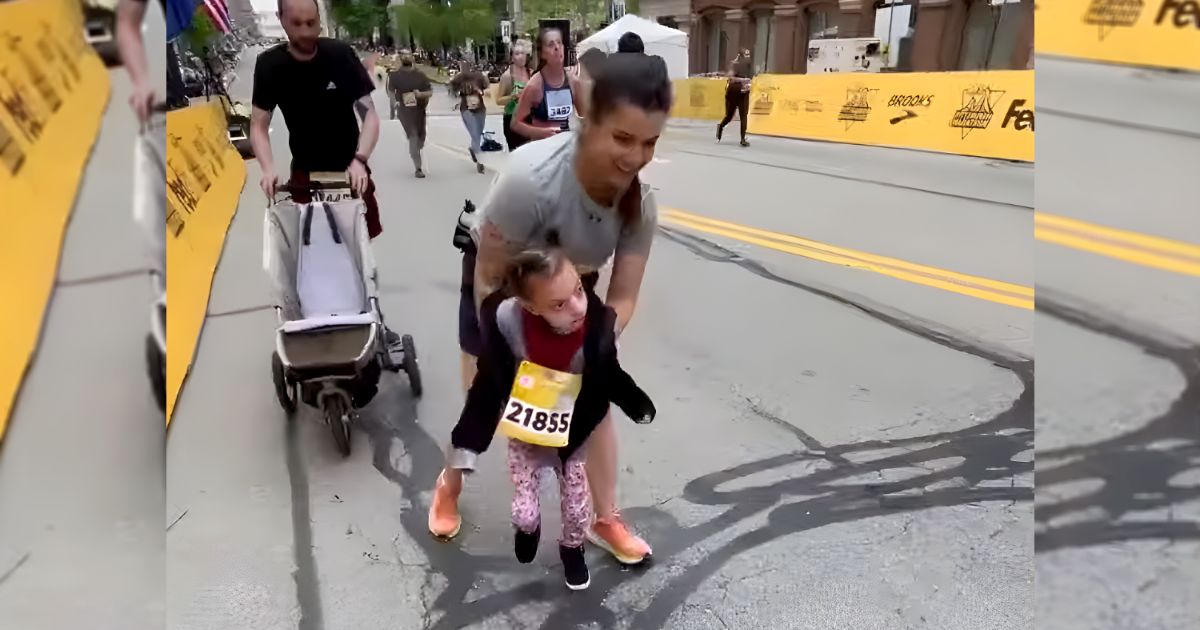 Savanna Barton, a compassionate teacher from the Watson Institute, decided to lace up her running shoes, not only for herself but for her special student, Sophie. Sophie, a non-verbal student who requires assistance to walk, found herself part of an extraordinary journey that day, one that would take her across the 13.1-mile course of the Pittsburgh Half Marathon.
The spirit of this exceptional endeavor resonates in Barton's words: "WE CAN DO HARD THINGS! I am so proud of my sweet girl." She shared these sentiments on her Facebook page, along with a snapshot capturing their triumphant moment at the race. Savanna's purpose was profound; she wanted Sophie to "get to experience life to the fullest and represent her amazing classmates."
Sophie was securely ensconced in a stroller for the majority of the race, but in an emotionally charged moment, she walked across the finish line, with a little help from her devoted teacher.
The duo impressively completed the course in 2 hours and 43 minutes. Barton confessed that the waiting game before the race kicked off and crossing the Birmingham Bridge were the hardest parts of the endeavor. Yet, their spirit remained unbroken.
Hebrews 12:1 (NIV) – "And let us run with perseverance the race marked out for us."