When Ryan's grandfather died he was heartbroken, but now he gets to listen to his voice whenever he wants to.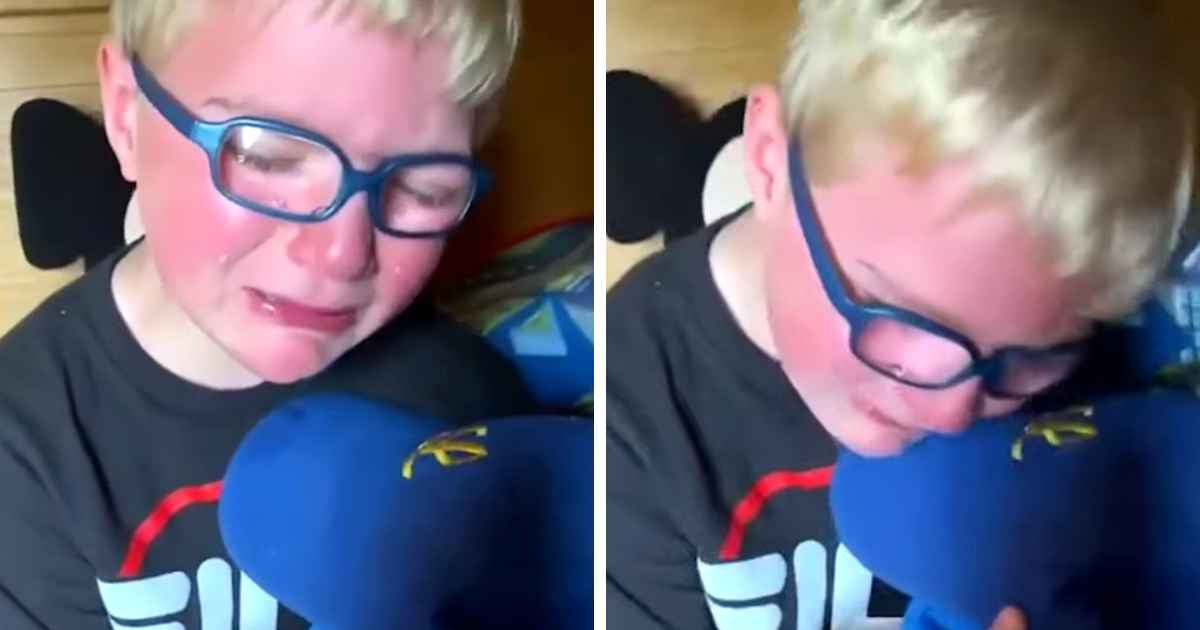 Jessica Turpin from Ohio gave her son Ryan, a very special gift after his grandfather tragically died from COVID-19.
6-year-old Ryan has been undergoing treatment for leukemia since 2018 and after he heard of the death of his grandfather, "Bubba Lou," in May, he was utterly devastated.
Turpin wanted to cheer up Ryan and so she made him a custom Build-A-Bear and used old voicemails from his grandfather to create special messages for him when he squeezes the bear.
She even dressed the toy bear in clothes that were like those worn by his late grandfather would wear when he used to take Ryan for sports.
She added one final touch to the Build-A-Bear "birth certificate" which showed the bear was named Bubba Lou Bear and it was born on the day Ryan's grandfather died.
When Ryan was gifted the bear, she recorded his heartbreaking reaction, "I miss him so much," Ryan says in the video while clinging to the bear. "I miss you grandpop, I'm always thinking about you and I cry because I really miss you."