Surfside building collapse survivor Jonah Handler and his dad have released a public statement thanking the firefighter heroes who allowed God to use them to rescue his 15-year-old son. They also thanked everyone who supported them through the trauma.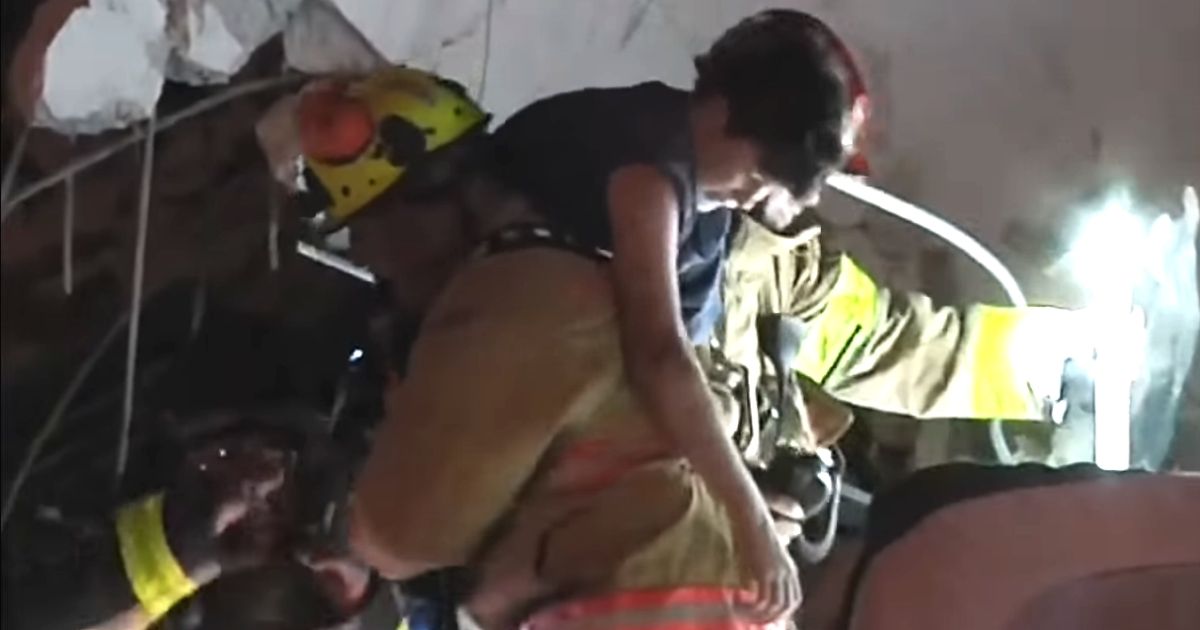 Neil Handler shared photos of a recovering Jonah and the firefighters with the appreciation statement reading, "Jonah, myself, Veronica, and the entire Handler/Fang family have no words to express the gratitude and respect for these men and women who allowed God to use them as his hands to rescue Jonah…"
The Monsignor Edward Pace High School student was in the Champlain Towers South in Surfside with his mother, Stacie Dawn Fang, the vice president of the Customer Relationship Management Conference, an annual event for retail executives.
After the sudden building fall, Jonah was able to move slightly, but the varsity baseball player was injured and looked for a way out, but found himself trapped. He was able to stretch his arm through a gap and scream for help.
Dog walker Balboa was the first to notice the teen screaming for help, he says, "We got closer and I could make out the voice sounded like a young boy … He was screaming and he was sticking his hand out through the rubble … We were able to see him, so we started to try and get access to him to see if we could maybe help him … We weren't able to do it," Balboa said.
A police officer came over and started climbing and soon firefighters followed. In his recent note of gratitude, Jonah's father, Neil Handler, identified the first responders who pulled Jonah out as "Dave, Charlie, Kenny, Corey, Cesar, and Alex."
The Handler/ Fang family said they were overwhelmed by the support they received, their GoFundme page closed in at $100,000 in donations.
Sadly Jonah's mother did not make it and died on the way to Aventura Hospital and Medical Center. Fang, 54, was the first victim the Miami-Dade Police Department identified by name. By Wednesday night, they had identified 96 others.
Our thoughts are with Jonah Handler and his family at this most difficult and trying time in their lives, and we thank God for His protection and pray for complete restoration in their lives.
Deuteronomy 31:6 "Be strong and courageous. Do not be afraid or terrified because of them, for the LORD your God goes with you; he will never leave you nor forsake you."