A 17-year-old teen is being hailed as a 'hero' even before he graduates from high school. The young man was sitting in his car and listening to music when the gruesome incident unfolded before his eyes.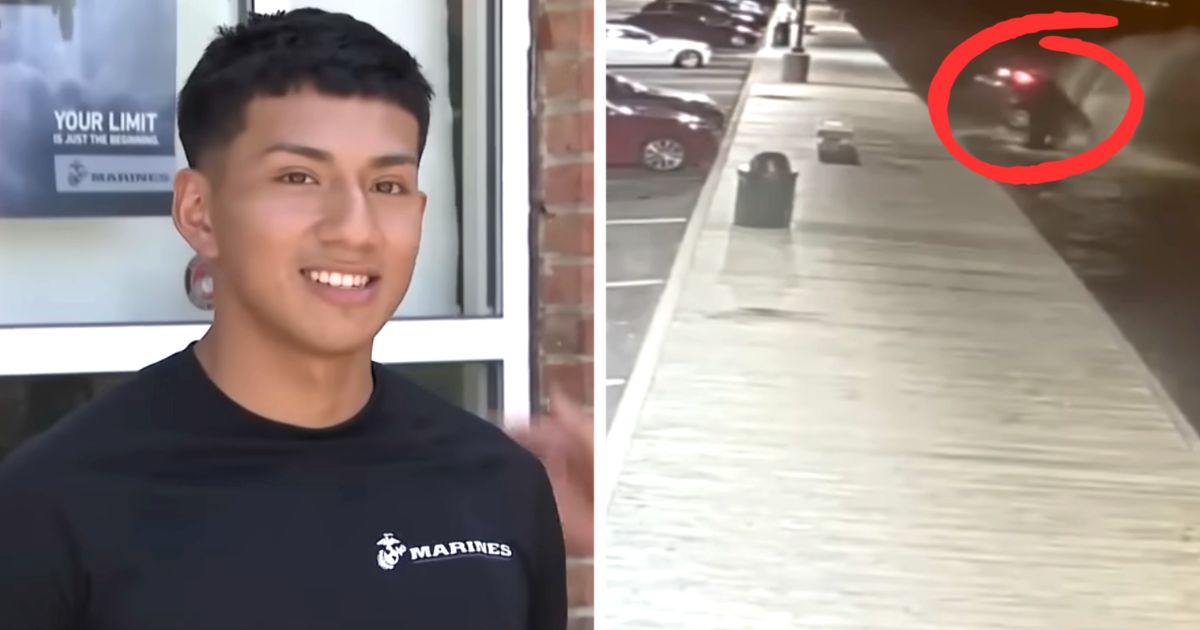 Anthony Zhongor was at Patchogue Bay on Monday night when suddenly a car fell into the water with the 18-year-old driver, Mia Samolinski, inside the car. "I just hear a huge splash and everyone running toward the dock," Zhongor said.
Video footage shows a crowd of people running toward the site but nobody wanted to dive into the water. "She was trying to open the door, first. She couldn't get the door open and started banging on the window," Zhongor said.
But then our hero sprung into action and dived in when he could sense the fear of the young girl as she couldnt break the car window despite desperately banging on it.
Zhongor quickly opened the backseat and pulled Samolinski to safety, as the car sunk into the water immediately after both teens left the scene to go home. Zhongor went to McDonald's after that but kept the incident to himself and didn't tell his parents about it.
It was later broadcasted on the local news later that night and was also revealed that Zhongor and Samolinski were actually classmates studying at the same high school, however, they had never interacted with one another until this fateful Monday night.
Mia Samolinski's dad, Charlie, was full of gratitude to Zhongor for saving his daughter's life. He said, "The real hero of the day is Anthony, without a doubt. There were a group of people on the dock. They were filming it. He did something about it."
Charlie added, "She's here today because of him. A car can be replaced. Things can be replaced. My daughter? Irreplaceable."
As a result of his heroism, Zhingor was recruited to enlist in the Marines. Staff Sgt. Christian Erazo of the U.S. Marines Recruitment Center, said about him, "I think they are extremely heroic, that they are exactly the type of individuals we look for to serve this country. One hundred percent selfless. That's exactly what we instruct and teach."