Fountainview Academy students recently released their latest song, 'Tell the mountains.' They uplift the spirit and inspire their listeners to persevere and trust God to move their mountains.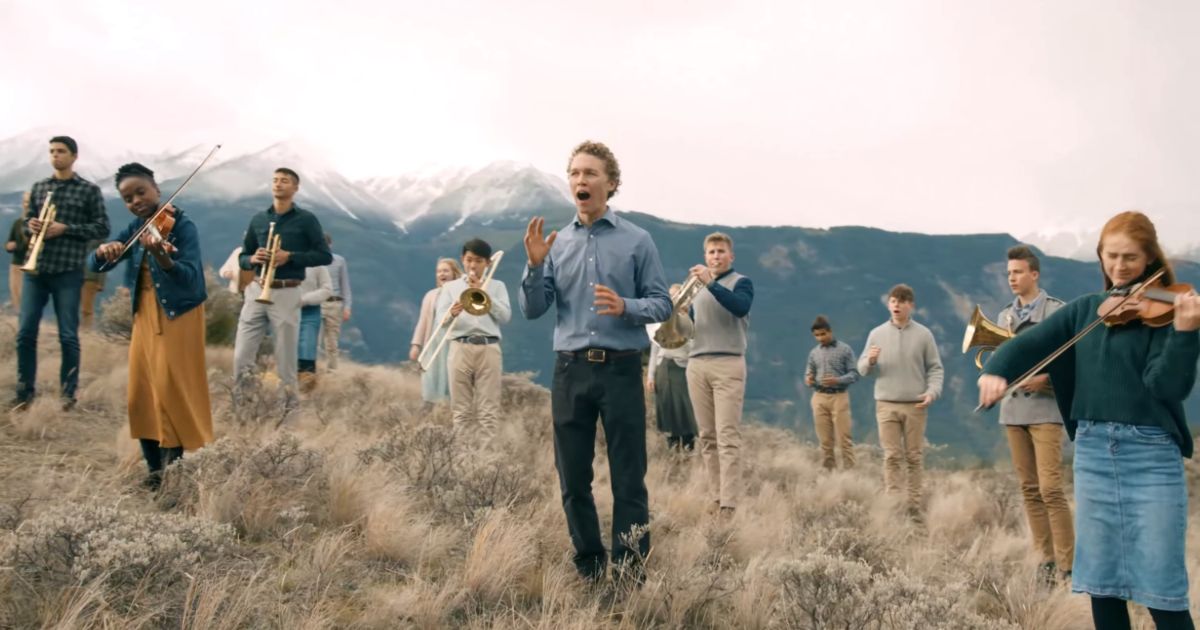 Fountainview Academy is a Christian high school in British Columbia, Canada. They train their students to be great singers and musicians. They aim to share the Gospel by using media and their music productions. They have been uploading inspirational music videos on YouTube for years now.
In this video, the students' talents stood out–from their vocal prowess to their amazing skills in playing various instruments–guitar, violin, and even wind instruments. The scenic alpine meadow is the perfect backdrop for the song. It was like a scene taken from the popular film, 'Sound of Music.'
The lyrics of the song are powerful and meaningful. The song is a great encouragement to anyone facing difficulties at this time.
In the foothills of sorrow
Looking up from the valley of fear
You can see doubt off in the distance
And you're about to lose heart right here
But don't ever give in
Don't ever give up God is with you
And you'll overcome

The mountain will tell you
That you can't make it over
It will try to convince you
That it's way too high
Though you feel defeated
Know that God keeps His promise
So you tell the mountain
Just how big your God is
"Truly I tell you, if anyone says to this mountain, 'Go, throw yourself into the sea,' and does not doubt in their heart but believes that what they say will happen, it will be done for them." Mark 11:23