Abby Green sings a beautiful medley of 'What A Beautiful Name,' by Hillsong Worship and 'Oceans' by Hillsong UNITED.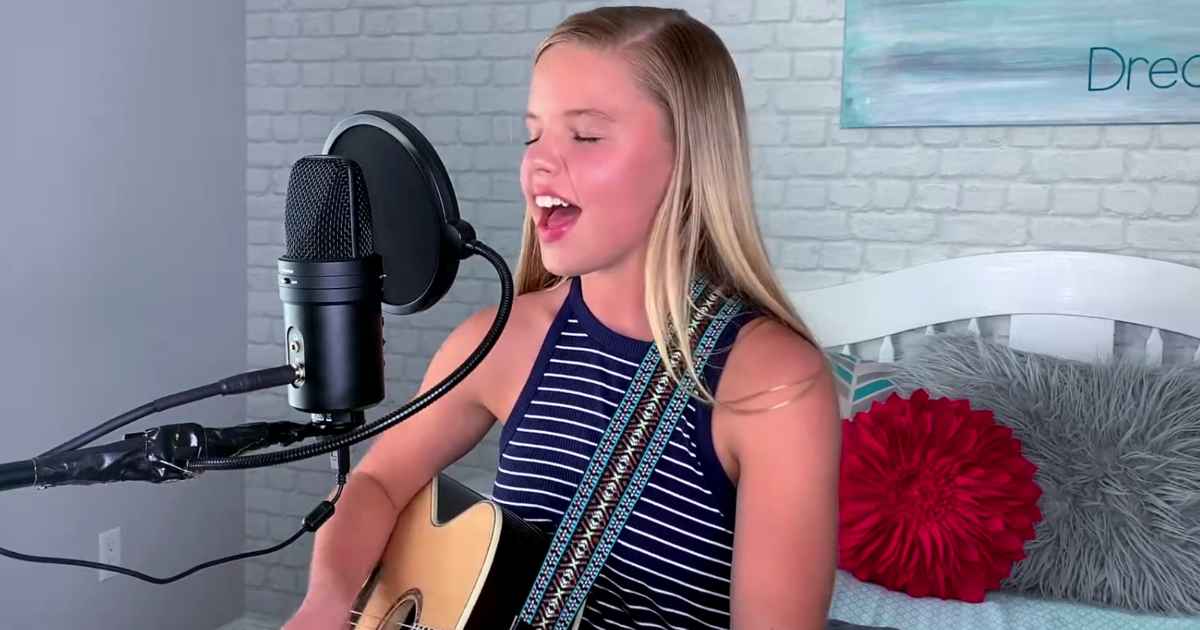 15-year-old, Abby Green is a singer/songwriter based in Ft Myers, Florida. She has just released her first album/EP called Deep Waters.
On her official YouTube channel, she says her favorite things are "making music, interacting with listeners for feedback, and worshipping God with others."
'What a Beautiful Name' was composed by Australian praise and worship group Hillsong Worship. The song was written and led by Brooke Ligertwood and co-written with Ben Fielding.
You were the Word at the beginning
One With God the Lord Most High
Your hidden glory in creation
Now revealed in You our Christ
The song speaks of the promise of salvation through Jesus Christ as represented by His Holy Name. The song paved the way for Hillsong being named Billboard's Top Christian Artist of 2017.
What a beautiful Name it is
What a beautiful Name it is
The Name of Jesus Christ my King
'What a Beautiful Name' won two Dove Awards for Song of the Year and Worship Song of the Year in 2017. It won the 2018 Grammy Award for Best Contemporary Christian Music Performance/Song. "What a Beautiful Name" was released on 6 January 2017, as the lead single from their 25th live album, Let There Be Light in 2016.
'Oceans' was composed by the Australian worship group Hillsong United and released on 23 August 2013. The song was written by Matt Crocker and led by Taya Smith.
You call me out upon the waters
The great unknown where feet may fail
And there I find You in the mystery
In oceans deep
My faith will stand
Today as young Abby Green sings a stunning medley of two hit songs, we are led into worshipping the beautiful one of Israel- Jesus Christ.