Actor and America's Got Talent host Terry Crews has opened up about his struggles with porn addiction and how he had to take drastic steps to cut it out of his life forever. It wasn't easy for him to tell his wife about it, but when he did, it paid off and helped him get freedom from sin.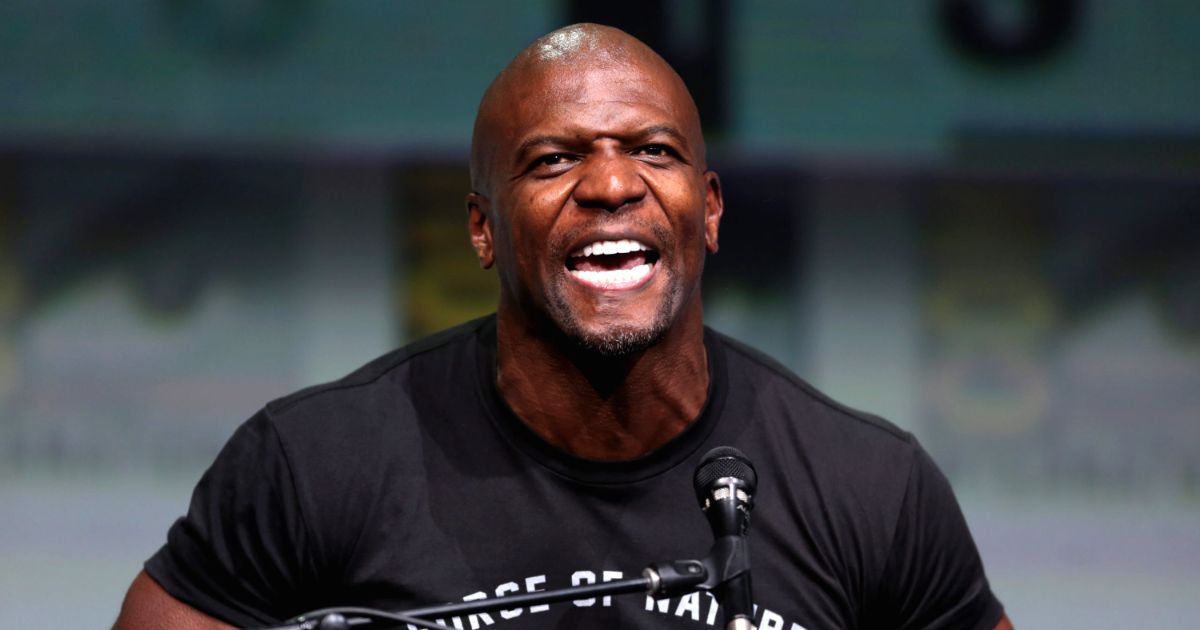 The actor and his wife, Rebecca King-Crews, embarked on a 90-day sex fast to fight pornography and he said it renewed his lost innocence and made him feel like 12 years old again. He said that they did it together, and it has helped renew his relationship with his wife whom he married in 1989.
"Rebecca was right there and she actually regrouped with me. I went on a 90-day sex fast [with] her. And people were like, 'Whoa, that's crazy!' But let me tell you something — what was so beautiful about that, was it took me to a time when I was 12 years old and I liked a girl and I didn't know anything about sex."
"[A]ll I did was give her a flower and say, 'I like you for who you are,'" he said. "And it wasn't about sex. It took us back to those moments. I felt like I was 12 years old again, because sex had been taken out of the equation and it was all about love again."
Terry Crews revealed that he first saw pornography at the age of 9 and has continued doing so for many years. "I was nine years old when I was exposed to pornography, and I would say that's abusive," the actor said. "The fact that I was able to get it, the fact that I was able to look at it, and it became something I used as a crutch, to numb all this pain, even before I met Rebecca."
He struggled for 20 years with it and even cheated on Rebecca before he opened up to her and confessed his wrongdoing. "But my wife knew something was wrong, because we kept getting farther and farther apart," he recalled. "And when she addressed me and finally put the question to me, 'What is it that I don't know about you, Terry Crews?' And I told [her], I was thinking, 'Well, you know, finally we can get past this.' She was like, 'Uh uh, nope, I'm out. I'm gone.'"
Crews who accepted Christ at 17 years old decided to face his biggest fears and told his wife about his addiction. "It was the best thing that we had ever done," he said of the 90-day sex fast, now describing his wife as his "rock." Crews continued.
Crews continued, "There's nothing like having someone who knows you in and out, all the stuff, and loves you anyway. That was the thing I was scared of. Like, if Rebecca found out who I really was, she'd leave. But what happened was, she found out who I really was and she told me she loved me anyway, and that blew my mind."
As for Rebecca King-Crews, she gives God the credit for taking them across this tough season in their life. She spoke to The Christian Post and said that their relationship is now "stronger than ever."
The faith-filled woman said, "Today, I look at my husband, and I always say he's a better man than me," she said. "He took hold of the Word of God, and he took hold of the Scriptures, and he just ran with all his might. He said, 'God, I don't want to be like this anymore.' And he amazes me every day. He really is the kinder, gentler version of Terry Crews, because he let God do a work in his life."
"We are by no means perfect," she added, "but I love the relationship we have today. It's free from fear." Crews has recently released his memoir "Tough: My Journey to True Power." He spoke about how he fought against the habit of pornography during times of loneliness, boredom, stress, and pain.
Let us also like Terry Crews, learn to put away sinful habits, and lay all our pain and suffering at the feet of Jesus, who alone can help us overcome them and live a glorious and successful life. Amen!