On Monday, January 2, a Tesla sedan carrying a family of four plunged hundreds of feet off a cliff in California's San Mateo County.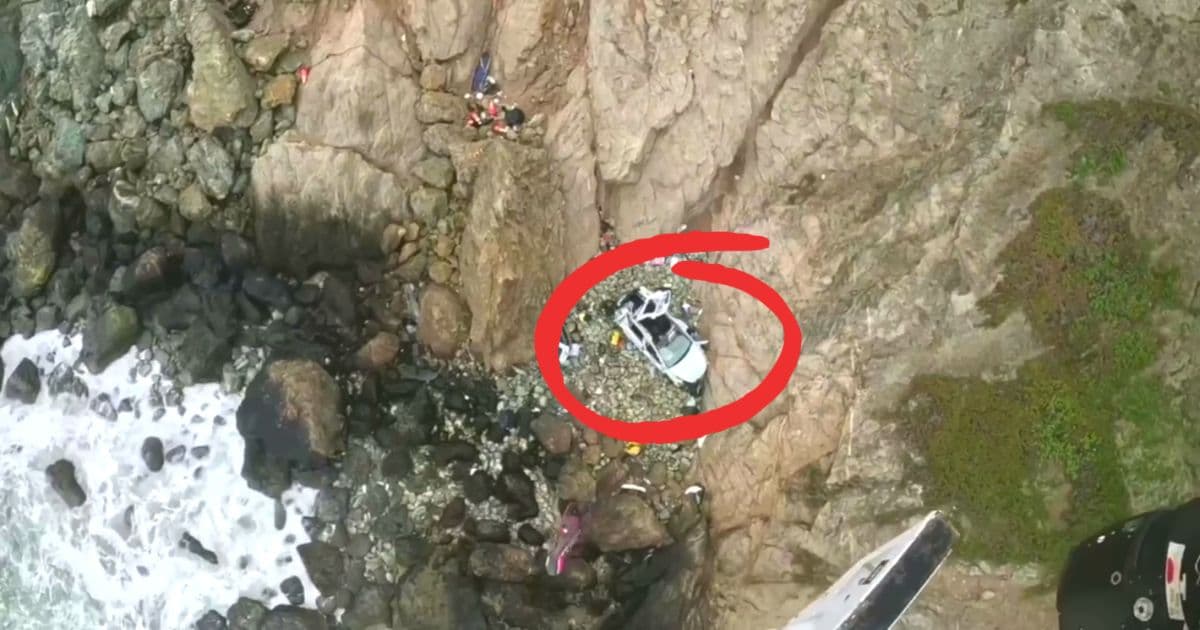 The crash took place along the Pacific Coast Highway in Northern California in a section known as the "Devil's Slide", notorious for its treacherous stretch.
According to Brian Pottenger, Battalion Chief with the Coastside Fire Protection District Cal/Fire, the survival of the occupants was an 'absolute miracle'. "We go there all the time for cars over the cliff and they never live. The car seats actually did their job. Amazingly, they stayed in place. They were intact, and there was no damage to them," he said.
The occupants had been identified as, Dr. Dharmesh A. Patel, of Pasadena, his wife, Neha, and their children, a 7-year-old girl, and a 4-year-old boy. The two children suffered musculoskeletal injuries but were in good condition. The parents did not suffer any life-threatening injuries either but had been rushed to the hospital for observation. Thanks to the timely and brave actions of emergency service personnel, all the family members were pulled out of harm's way.
According to new reports from the ongoing investigation, the father was booked into San Mateo County Jail after his release from the hospital. Based on the evidence collected, authorities believed that the incident was an intentional act and Dharmesh was arrested for attempted murder and child abuse.
Nevertheless, we are grateful that the family survived and praise God for protecting the kids.
**Hoist Rescue-Devils Slide** This morning, CHP H-30 responded with multiple fire agencies from San Mateo County, CAL FIRE CZU San Mateo-Santa Cruz Unit, American Medical Response – San Mateo County, CHP – San Francisco, the United States Coast Guard and the San Mateo County Sheriff's Office to a report of a " vehicle over the cliff" at Devils Slide. As first responders arrived at the scene, it was determined that 2 adults and 2 children were trapped in a Tesla. While H-30 responded, firefighters rappelled to the scene and rescued the two children. CHP H-30 lowered a El Cerrito Fire Helicopter Rescue Technician (HRT) to the scene who assisted in the extrication and rescue of two adults. CHP H-30 hoisted both adults from the waters edge and transferred them to a waiting Stanford Life Flight Helicopter. CHP – San Francisco will be investigating this incident. City of Pacifica Fire Department #rescue #hoist #helicopter #lifeflight #paramedic #californiahighwaypatrol #cliffrescue #devilsslidePosted by CHP – Golden Gate Division Air Operations on Monday, 2 January 2023