In a remarkable display of bravery and quick-thinking, a three-year-old boy from Corpus Christi, Texas, played a pivotal role in the rescue of a neighbor involved in a horrifying car accident. Maverick Flores and his grandfather, Johnny Stobbs, responded swiftly to the incident, forever marking them as heroes in their community.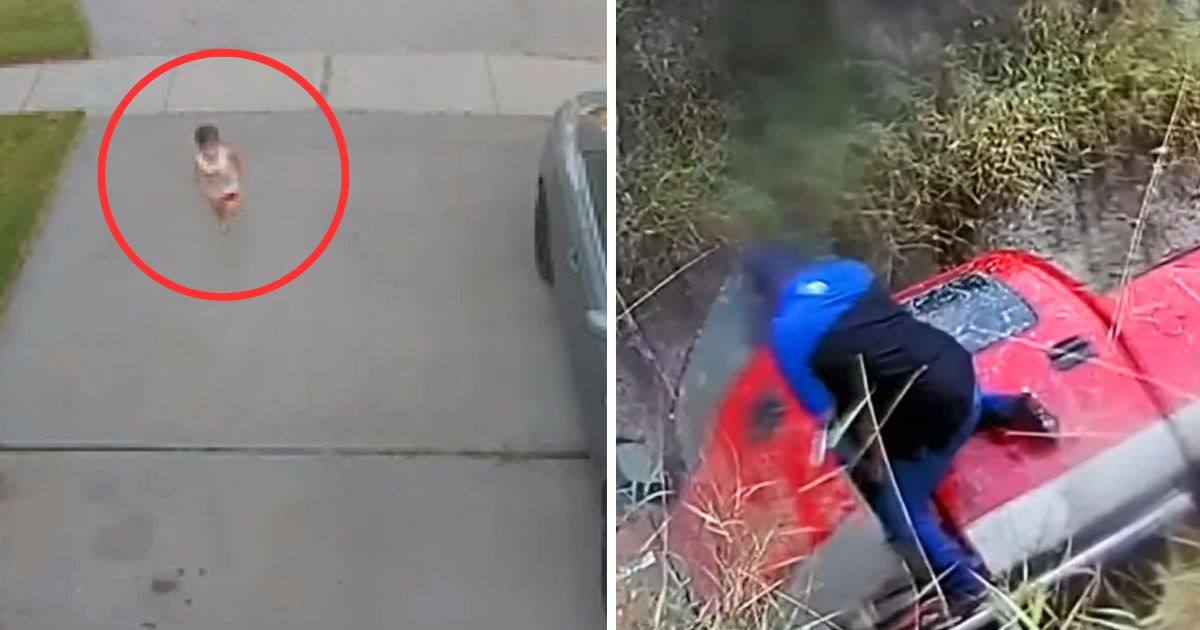 Maverick and Grandpa Jump into Action
Only 2-3 minutes into their playtime outside, the grandfather-grandson duo was startled by a crumpling sound that signaled trouble. Stobbs, a seasoned Corpus Christi firefighter, was all too familiar with the distressing sound. "I know what a car wreck sounds like," he stated, as he rushed towards the source of the noise.
Arriving at the scene, they discovered a horrifying sight. Their neighbor Sylvia was trapped between two vehicles, the result of a serious accident. Recognizing the gravity of the situation, Stobbs began working to free Sylvia. Simultaneously, he directed Maverick to seek assistance, a task the youngster took very seriously.
The Youngster's Gallant Mission
Despite his tender age, Maverick understood that the circumstances were far from mere child's play. With a sense of urgency, the toddler sped towards their home, driven by the need to bring help.
Captured on home surveillance footage, Maverick's sprint for aid was instrumental in attracting the attention of his father, Johnathan Flores. Alerted by his son, Flores hurried to the scene and assisted Stobbs in freeing Sylvia from the wreckage.
A Proud Father Moment
Reflecting on his son's decisive actions, Johnathan Flores expressed his pride and joy. "It's a proud dad moment," he said, beaming about the bravery and presence of mind his son exhibited.
A Miraculous Timing
Interestingly, Stobbs sees the sequence of events as more than mere coincidence. He recalled how Maverick insisted on going outside that day, even though he initially didn't want to. "It's almost like God wanted us to be outside… Had we not, I think it would have been a very different outcome for Sylvia," he added.
Sylvia, who was later discharged from a local hospital, expressed her gratitude towards Stobbs and Maverick on the first day she was able to speak. In recognition of their brave actions, the city of Corpus Christi will be awarding both Stobbs and Maverick.
"Let your light so shine before men, that they may see your good works, and glorify your Father which is in heaven." – Matthew 5:16