Team Legend or Team Kelly? Kelly Clarkson and John Legend fight over the talented Cunningham sisters at The Voice.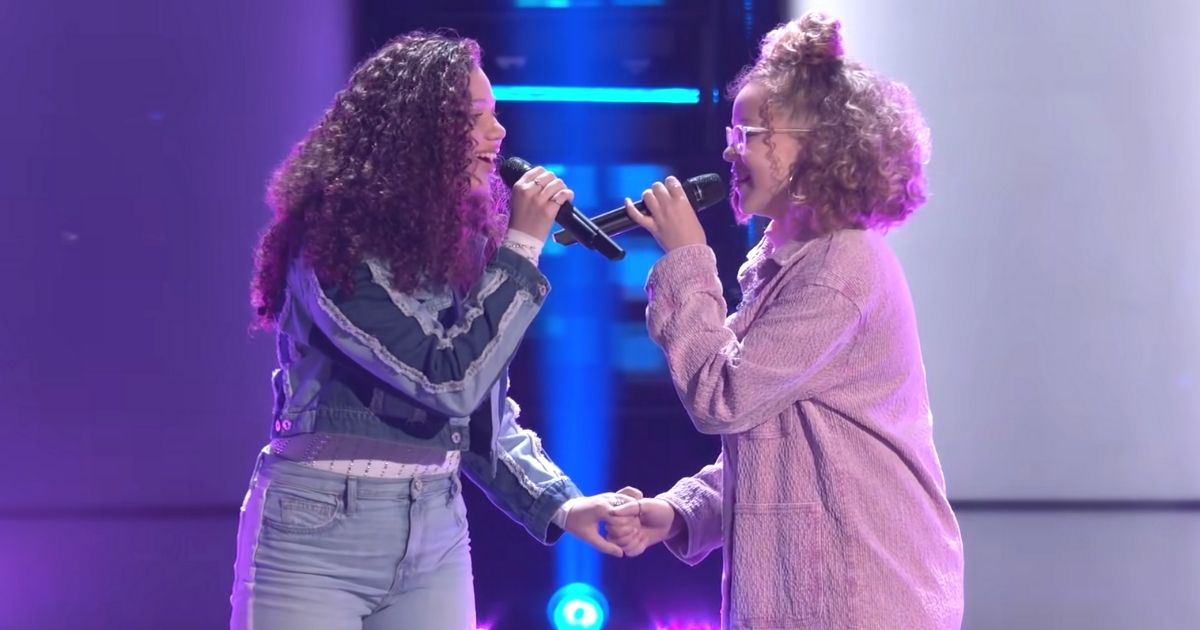 This is one dilemma any performer at The Voice will want to have. The Cunningham sisters were so talented that they were able to make two coaches turn their iconic red chairs. John Legend and Kelly Clarkson fought over who should best coach them. They performed 'Never Alone' for their Blind Audition. They have a great synergy and were obviously, enjoying every minute on stage. Their energy was so high that they can make anyone dance to the rhythm of their melody.
Macie, 15, and Marie, 14, from Hamilton Ohio, were like professionals while performing. They belted high notes and exuded confidence when singing. They grew up singing in the church and particularly like to sing Gospel songs compared to other genres. John wanted to have them in his team because he wanted to have a duo in it. Also, he, like them, was trained to sing Gospel songs growing up. On the other hand, Kelly did not just give the duo up without a decent fight. She said that she could help them improve in 'voice blending'. "One thing I did notice it wasn't perfectly in sync. You have to learn how to blend and to let the other shine in moments. And I am really good at that," Kelly explained. This made the siblings choose to be in Team Kelly instead. This was shocking for Kelly because she did not expect to be chosen. The Cunningham patriarch was ecstatic and very supportive of his girls as he watched them perform.
Guess Gospel songs can also be showcased in the mainstream. It's time to show the world the beauty of singing songs for the Lord. Their parents did a great job raising them loving God through worshipping Him! The sisters being part of The Voice is an avenue to let the world know about God's goodness and faithfulness especially, at this time. The lyrics of 'Never Alone' bring hope for those in need of it.
I've cried many rivers
I've walked through some pain
I've seen my world crumble
And I'll carry the shame
But I know somebody, He calls me His own
I can hear heaven singing out
Oh-oh-oh, you're never alone
Oh-oh-oh, you're never alone
The Voice is a popular singing contest which a lot of talented singers vie to be part of. It's so successful and has been franchised by large TV networks in different parts of the world. The goal of a contestant is to make a coach choose him/her to be in his/her team during the 'Blind audition'. The coach's goal, in turn, is to mentor the contestants on his/her team until one of them emerges as the grand champion. John Legend, Kelly Clarkson, Ariana Grande, and Blake Shelton are the coaches for the current season of The Voice, US edition.