Multi-platinum band and Billboard's Top Christian Artist of the 2010s, MercyMe has released a new single, 'Say I Won't' inspired by one of their very own.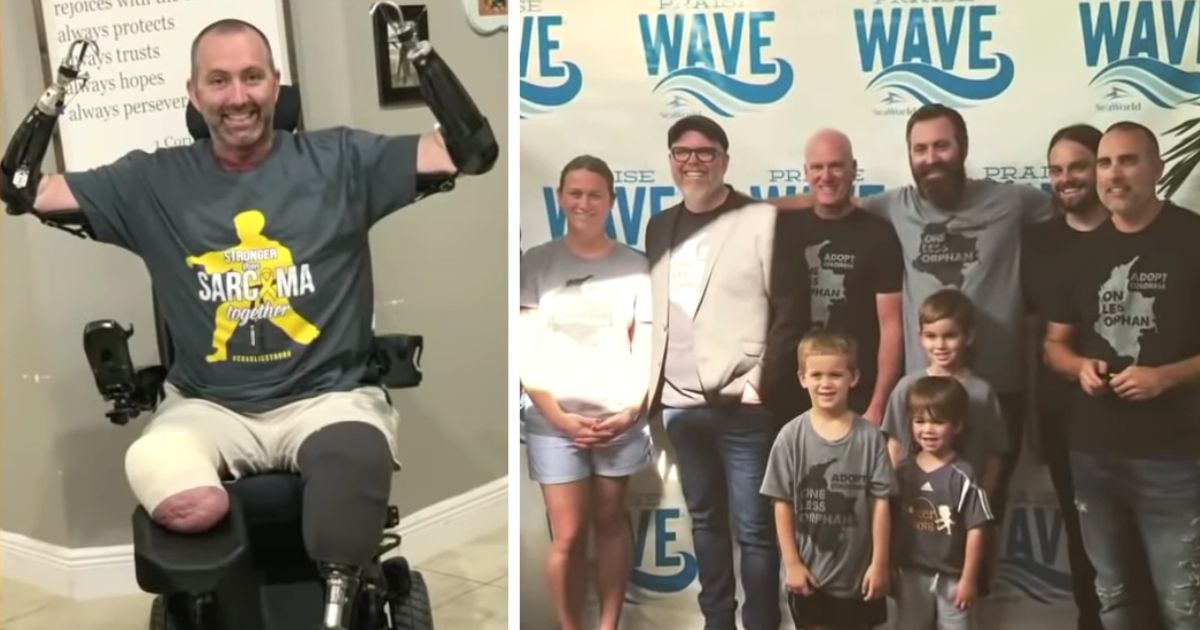 The song was inspired by Gary Miracle, who was the first merchandising representative and bus driver for the band 25 years ago.
He recently lost both arms and legs in January after falling into septic shock from complications due to the flu last December.
Gary Miracle is a real miracle as he can be seen in the exclusive music video wearing his prosthetic arms and learning to write again, and saying that very shortly he will walk again.
'Say I Won't' is a single from a forthcoming project in 2021, but MercyMe lead singer Bart Millard said searched for a way to get Miracle's inspiring story out to the world.
"It's incredibly overwhelming to see Gary's situation but to watch his wife and kids and what they're going through and standing by and supporting him is mind-blowing and it feels like it's a whole other level of love and it's a crazy story," Millard said.
"It's heartbreaking for anyone and Gary is such a great dude," Millard lamented of the overall development surrounding Miracle's debilitating spiral.
He said Miracle's wife and three boys and an adopted girl has stayed by his side through it all.
"[Gary] was just telling me the other night that his son came in and he was crawling on the floor and he was trying to eat with his elbows and Gary goes, 'What are you doing?' and his son said, 'Dad, I just want to know what you're going through,' and this is a 10-year-old," Millard explained. "And Gary texted me like, 'I'm a puddle right now.'"
In January, a GoFundMe campaign was set up by Gary Miracle's family to help raise money to cover the mounting medical bills.