Tim Tebow, an outspoken Christian celebrity and speaker, has recently been elected to the College Football Hall of Fame. Not only was he a talented quarterback during his time at the University of Florida, but he was also known for his Christian faith and charitable works.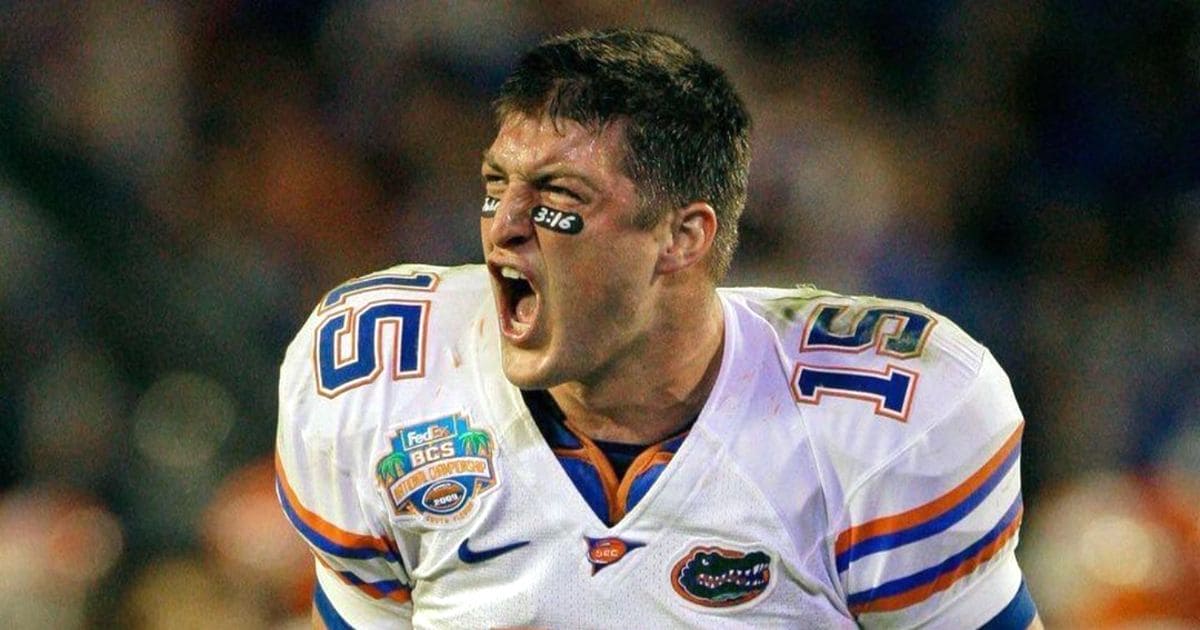 John 3:16
One of Tebow's most memorable moments was during the 2009 National Championship Game when he wrote "John 3:16" in black under his eyes. This simple act inspired millions of people around the world and caused the Bible verse to be googled 90 million times after the game.
Tebow has accomplished many notable feats during his career, including winning the prestigious Heisman Trophy in 2007 and two national championships with the Florida Gators in 2006 and 2008. He is also known for his charitable works, such as the annual auction of the Heisman Trophy which has raised almost a million dollars for various charities over the years.
Tim's impact on the field was not limited to his performance during games, he also made a mark by being a young Christian athlete. He often got down on one knee and prayed, an act that was eventually coined as "Tebowing" by an entrepreneur and avid Denver Broncos fan, Jared Kleinstein.
Hard to put into words right now. Just incredibly honored and grateful for the opportunity and all who helped make it possible!! All glory to God 🙌🏼 https://t.co/NU1oynKFjc

— Tim Tebow (@TimTebow) January 10, 2023
Tim Tebow's mission and message
Tim Tebow's foundation, The Tim Tebow Foundation, was founded in 2010 with the mission of bringing faith, hope, and love to those in need. The foundation has four main programs, including Special Needs, Orphan Care + Prevention, Children with Profound Medical Needs, and Anti-Human Trafficking. He also created 'A Night to Shine' which provides a prom experience for people with special needs.
Tebow has also written a devotional book called 'Mission Impossible: Go Create a Life That Counts' in which he shares practical steps to help people answer God's call.
"I believe every single one of us can truly have a life that counts because as long we have breath, we have a purpose," he told CBN. "And the God of this universe has created us all unique, all different, but all with a plan and with a purpose. And I believe it is a mission."
Tim Tebow is a true inspiration and an example of how one person can make a difference in the lives of many. His inclusion in the College Football Hall of Fame is a well-deserved honor and a testament to his impact on the game and on people's lives.