Outspoken Christian Celebrity, Tim Tebow glorifies God and encouraged others to follow God, in his acceptance speech at the K-Love Fan Awards, 2022.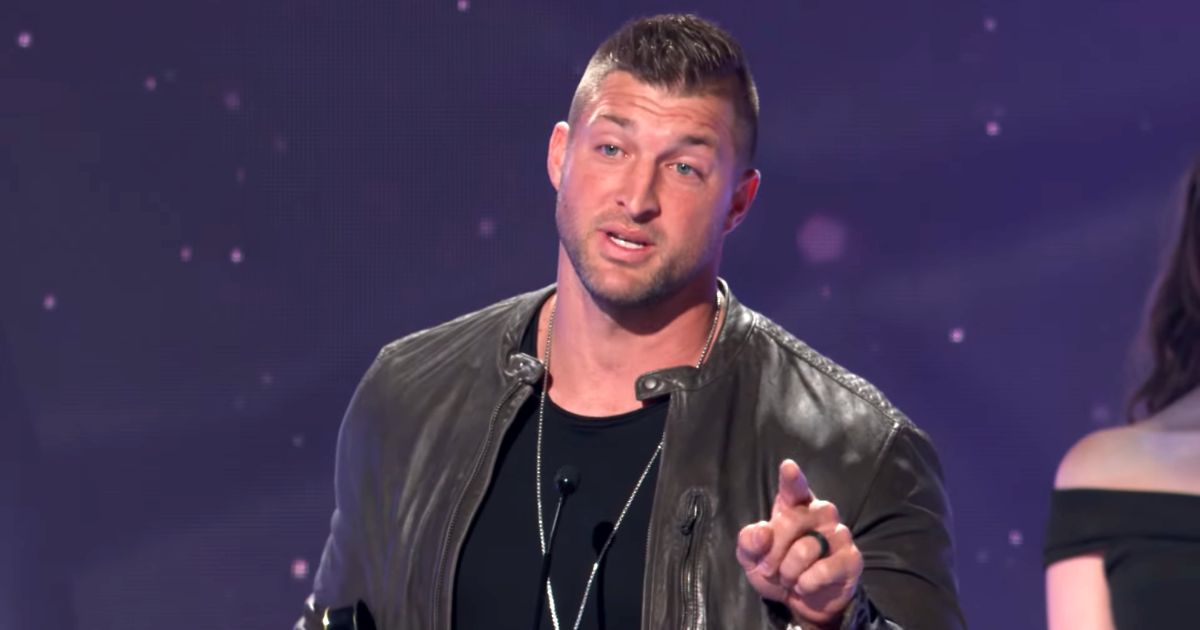 He gave the speech on 3rd June, 2022 during the acceptance of the Sports Impact Award. According to K-Love, this award "is given to an MVP who uses their time on the field or on the court for something greater than fame."
Born to missionary parents and raised in an environment where he regularly witness poverty and people in dismal living conditions. Tim was taught to give and help those in need without any expectations of return, early on in his life.
His upbringing continues to inspire and lead him to this day. Inasmuch, he has his own foundation that works in the areas of tackling human trafficking, helping children with medical needs, uplifting individuals with special needs, and care for orphans.
His speech was full of humility and he encouraged other Christians in the secular professions to stand strong in their faith and witness for Christ bravely, even though it is hard and says, they are an inspiration and that they have no idea how much of an impact they have had on others, simply by living for Christ.
In his speech he also pointed out that the only MVP is Jesus. "Ultimately, there is only one MVP and he died on a cross on a rescue mission for humanity."
His idea of fame and being the most valuable player drastically changed when he met a young boy who had his feet backwards and was outcasted by his community in the jungles of Philippines, when he was 15.
Other experiences throughout his professional and philanthropic journey has completely changed his notions of fame and pointed him to the real and true celebrity and the most valuable of all players, Jesus Christ.
Tim says "that the MVP I should be chasing is 'Most Vulnerable People' around the world. He explained that the reason we should be chasing these MVPs around the world is because Jesus is really the only MVP.
Tim has also posted on Facebook saying, "We have a big job to do. Jesus has commanded us to defend and fight for the world's most vulnerable people. Let's go get it done."
Pure and undefiled religion before God and the Father is this: to visit orphans and widows in their trouble, and to keep oneself unspotted from the world. James 1:27 (NKJV)