It was a fortunate day for this tiny, baby sparrow! A kindhearted couple rescued and raised her like their own.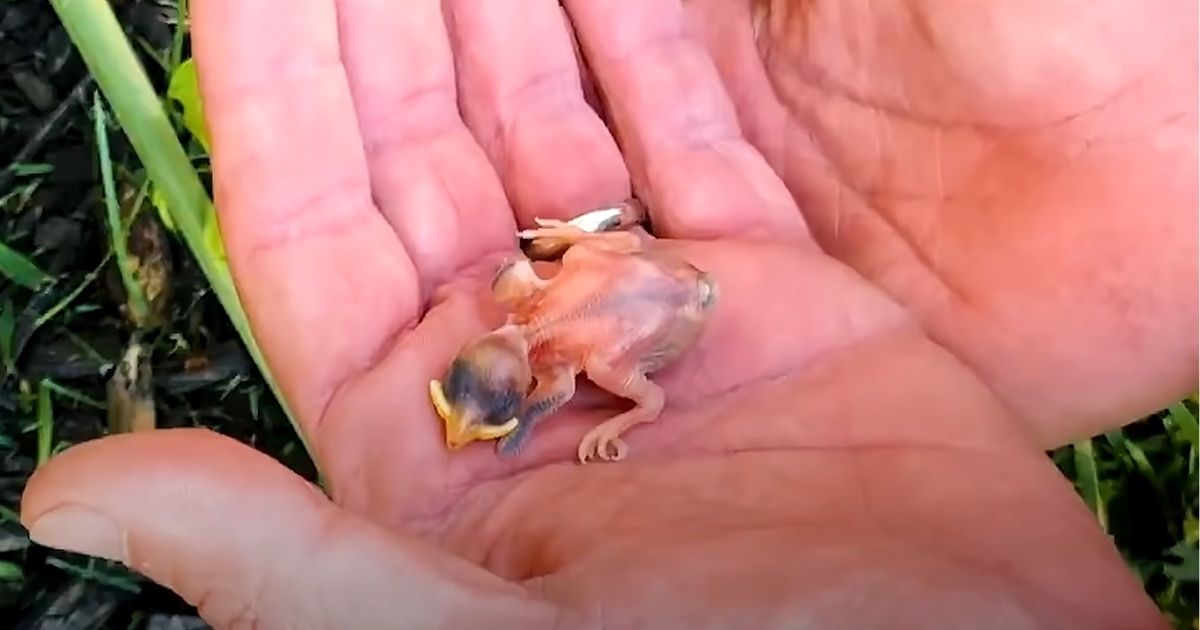 The baby sparrow a.k.a. Iris was found on a flower bed by Julie and John. The couple found her a day after a storm. They tried finding the nest where she came from but to no avail. Her mom was also nowhere in sight. She was so tiny and had no feathers yet. They knew that they could not leave her alone. She could not survive on her own. That's when they decided to take her home and raise her to be an additional member of their family. Iris was a gift to empty nesters like them.
'We were like parents for the first time," Julie said. They were hesitant at first and did not know what to do. They found a bird rehabber (wildlife rehabilitator) who helped them take care of baby Iris. "Day by day, you could just see her getting stronger and happier," John explained. They could now see the development in Iris. She turned into a full-feathered bird from a ' little pink blob' was how Julie described her. They were like raising a human baby! They talked to her, fed her, kept her warm, among others.
As Iris grows and matures, there are milestones along the way. "My proudest moment for her was when she first flew," John said. It was apparent that the couple was smitten by this tiny sparrow. Then, the time came for them to release her back into the wild, where she belongs. They trained her to fly and when she's strong enough, they released her outside. However, Iris comes back to them each time. One night, she did not come back anymore. To their surprise, she was back into their arms the following day. "We kept encouraging her to fly and be free, but she kept flying back to us," Julie explained. Guess this bird assumed that they were really 'her parents'. She simply could not live without them.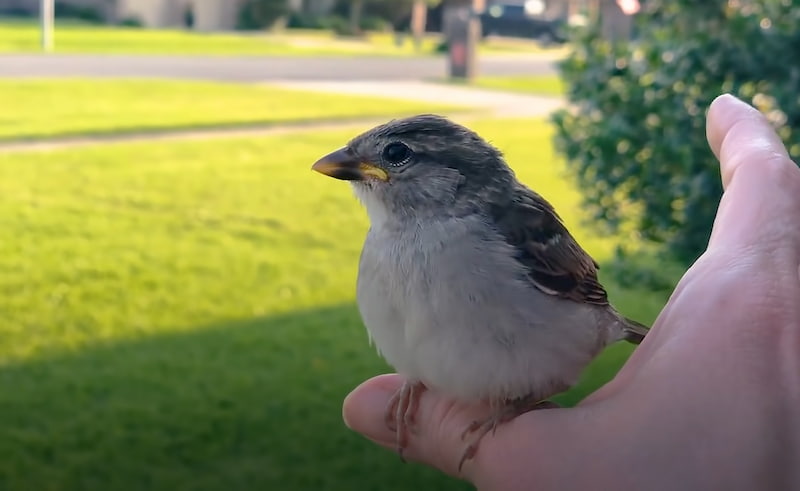 The husband and wife finally gave up and took her in. They decided to take care of the sweet bird as long as they could. The couple was grateful for Iris. They said that she changed their lives and treated her like one of the kids. Loving others unconditionally works both ways. It blesses the one being cared for and makes life enjoyable for the one giving love. In this case, animals are not an exemption.
"A generous person will prosper; whoever refreshes others will be refreshed." Proverbs 11:25