Certain people were born with way too much creativity in them. This parody of the movie Titanic is a must-see for all cat lovers. The genius behind this clip featured an ebony black kitty with bright eyes as Jack's partner, Rose.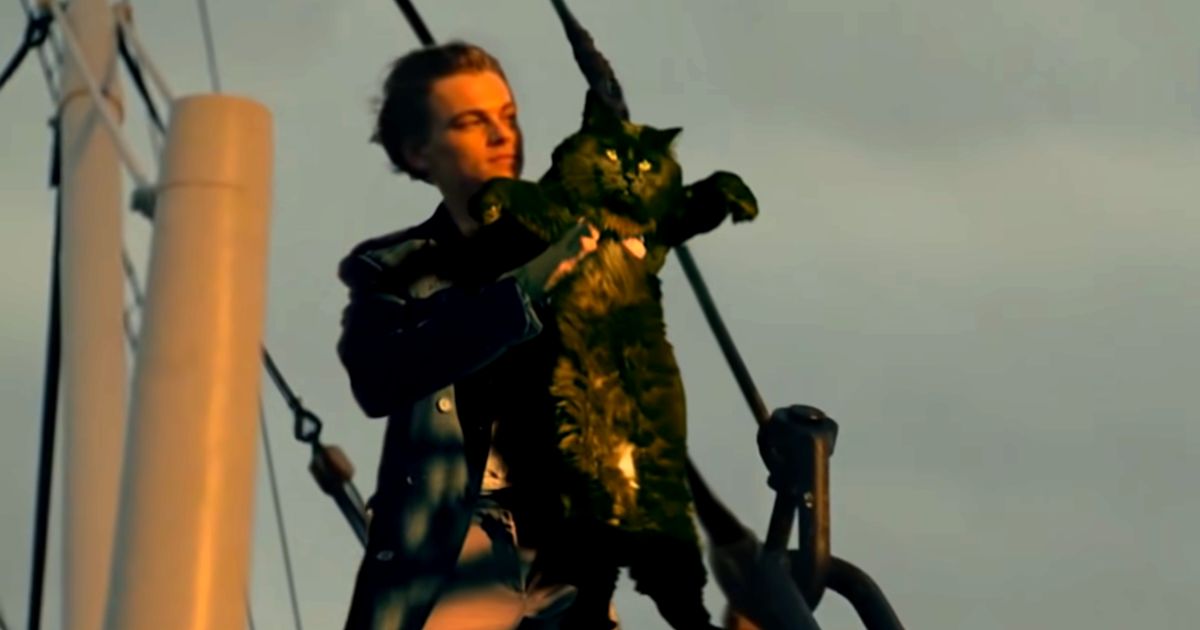 Significant and unforgettable scenes from the movie were replicated in this parody. It's a collection of snippets from different parts of the famous film.
Clips from the ballroom while Rose and Jack were dancing, "I'm flying" scene, water getting inside the ship, and the unforgettable painting of Rose, were just some of the footage the content creator duplicated to create the film's trailer.
It was a 'purrfect' movie for anyone who adores cats. The musical score, editing, and timing were impressive. It's as if there was really a movie that featured Leonardo DiCaprio and this adorable feline.
As of writing, the video has already more than 1.2M views, 75K likes, and tons of comments. One wrote, "I laughed out loud when Jack was twirling Owlkitty around-that face? OMG! I just can't. You guys do such awesome videos…LOL! Thanks for sharing Owlkitty with us. She is precious."
Another one shared, "Today was a tough day. But seeing this put me right back up into the good place. Absolutely brilliant."
If you're having a tough day or maybe, you just want to pause for a while and lighten things up, watch this video for a good laugh. Have a great and awesome day!
"Think of all the beauty still left around you and be happy." -Anne Frank