Super Bowl-winning NFL coach and NFL player Tony Dungy, said he attributed all his success to Jesus.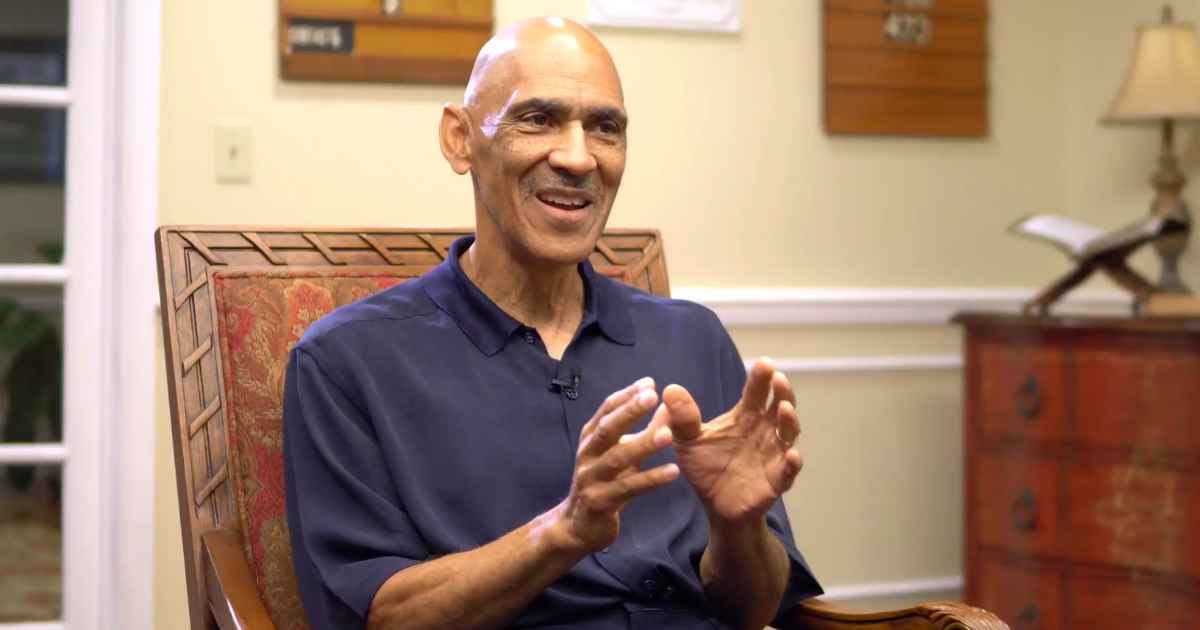 "I've had a lot of roles as a student, a son, [an] athlete, coach, father, all of those, but Christ comes first and that directs everything. I think that's how I keep my balance," Dungy said.
The father of ten said that he always marvels at where his life has taken him, "I remember being on the sidelines, we're winning the Super Bowl and there's like a minute left and I know we're gonna win, and thinking how did I get here? How am I, from little Jackson, Michigan, how am I coaching the Indianapolis Colts and we're in the Super Bowl?" Dungy recalled.
He said, "It really is just God's plan and his blessings and so many people kind of pouring into my life and shaping that," he affirmed.
He and his wife have seven adopted kids of the total of 10 of their children. "My wife always wanted to adopt kids; she'd always talked about it. She comes from a large family," Dungy said.
It wasn't until the year 2000, when he was helping one of his assistant coaches complete the adoption process when he got to know of a backlog of kids in Tampa city waiting to be adopted.
He said, "I was shocked," he added, "We always hear about people going overseas and waiting three years to adopt, and she (an adoption agency worker) said, 'no, we had kids who we're trying to place in Christian homes and we don't have enough parents.'"
Dungy a pro-life advocate was shocked that after mothers who wanted to abort, chose to complete their pregnancies, there were no families ready to adopt the children. He said, "My wife and I, you know, had always talked about being pro-life.
He said his wife and he would go to crisis pregnancy centers and talk bout the sanctity of life and tell the women not to have abortions, and now they got to know that this was happening. He knew that he and his wife were being called to adopt children.
Their first adopted son, Jordan, who is now 19-years-old, is in culinary school and doing well. He recalled bringing Jordan home "was special." He said, "It ended up being, just, so unique because he had physical challenges. He was born with a congenital defect and as we started learning more about it and taking him to the doctors, we just really believed that God brought him to us."
Dungy said that God gave them the means to provide the best doctors and best care for their son. Dungy and his wife were ready to welcome more kids into their family. He said, "To know that God brought that together and put him with us, that kind of led us to do the other ones. We said, 'you know this wasn't an accident.'"
Dungy wants to instill the love of Christ in his kids, "My job as a dad is to point my children to the Lord and everything else in life will take care of itself."
When Dungy is not taking his kids to piano lessons and sports practices, he is a sports broadcaster and author. he has written books on teamwork and leadership including Uncommon, Quiet Strength and The Mentor Leader.
Dungy's latest book, The Soul of a Team, talks about a fictional NFL team looking to turn their season around. It depicts the common issues hindering a team's success and writes out a plan for good teamwork.
James 1:27, "Religion that God our Father accepts as pure and faultless is this: to look after orphans and widows in their distress and to keep oneself from being polluted by the world."