A police officer in Modesto, California, had an unforgettable day as he was sworn into duty while cradling his newborn son. Trent Kersey, a 25-year-old army veteran, experienced the joy of becoming a father and a police officer nearly simultaneously at the Memorial Medical Center.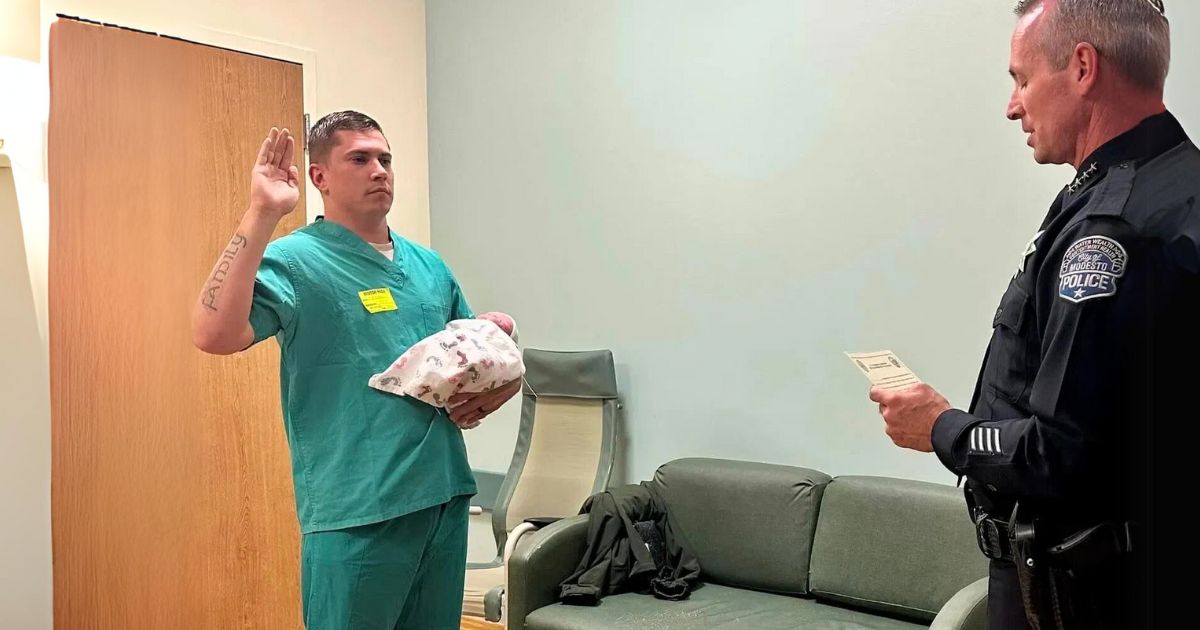 Originally scheduled to graduate from San Joaquin Delta College's Post Academy, Trent's plans shifted when his wife, Victoria, went into labor earlier than expected.
This significant life event led to a rare and touching moment: his swearing-in ceremony was conducted in the hospital room, just an hour after the birth of his son, Theo.
"The chief of Modesto PD, my sergeant, and other higher-ups came by and swore me in right there in the hospital," Trent shared with "Good Morning America." This unique ceremony symbolized a harmonious blend of personal joy and professional commitment.
Sergeant Frank Inacio, who attended the ceremony, emphasized the value the Modesto Police Department places on family. Speaking to ABC News, he said, "The biggest thing is letting these new officers know, 'We support you. It's family first.'"
Trent's story is a reminder of the importance of balancing professional responsibilities with family commitments.