The talented girls from Trio Mandili sing a moving rendition of 'Galoba (The Prayer)' for peace during this difficult time of war between Russia and Ukraine.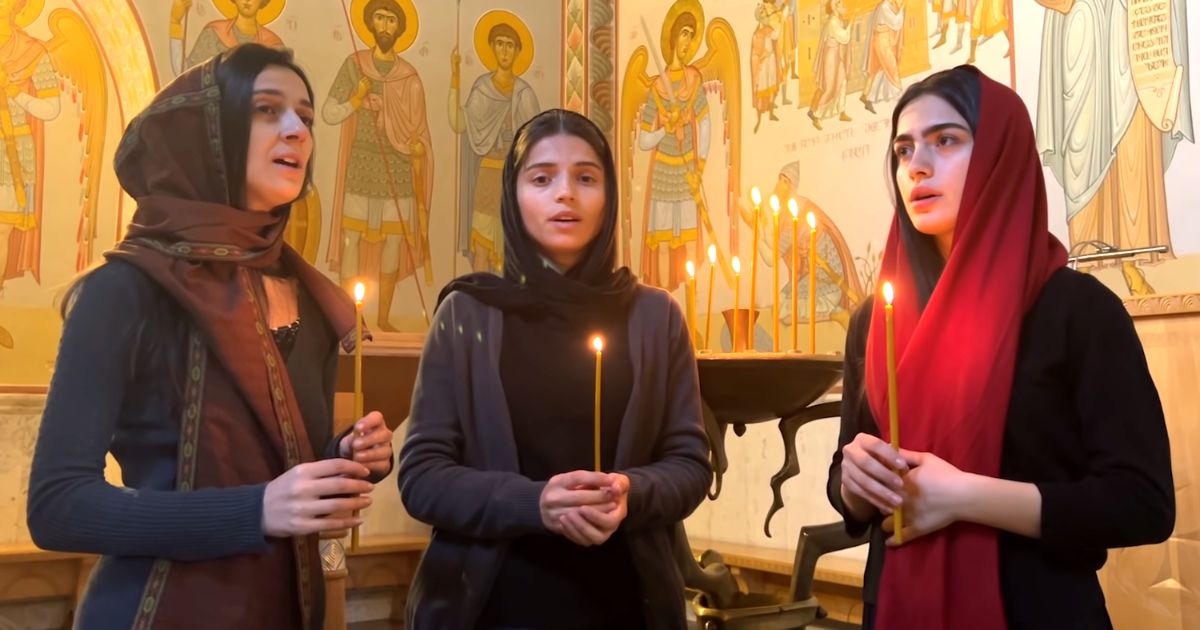 Trio Mandili is a Georgian musical group that currently consists of Tatuli Mgeladze, Tako Tsiklauri, and Mariam Kurasbediani.
They are known to perform polyphonic singing accompanied by a panduri, or a traditional Georgian string instrument.
The three ladies became popular in Georgia after uploading a music video in which they performed a Georgian folk song, "Apareka" that got over seven million views.
Tatuli Mgeladze sings lead and backing vocals, Mariam Kurasbediani sings backing and occasional lead vocals and plays the panduri and Tako Tsiklauri sings backing and occasional lead vocals.
Today Trio Mandili is really inspiring us with their powerful rendition of this Galoba (The Prayer). Our hearts are tuned to the Lord God who can bring peace back to our dying world.
Let us ask Jesus Christ, who is the prince of peace to come into our hearts and fill each one of us with the peace that passeth all understanding. Philippians 4:6 "And the peace that surpasses all understanding will guard your hearts and minds in Christ Jesus."