The Petersens sing a beautiful rendition of 'Wayfaring Stranger' and the song sounds so good.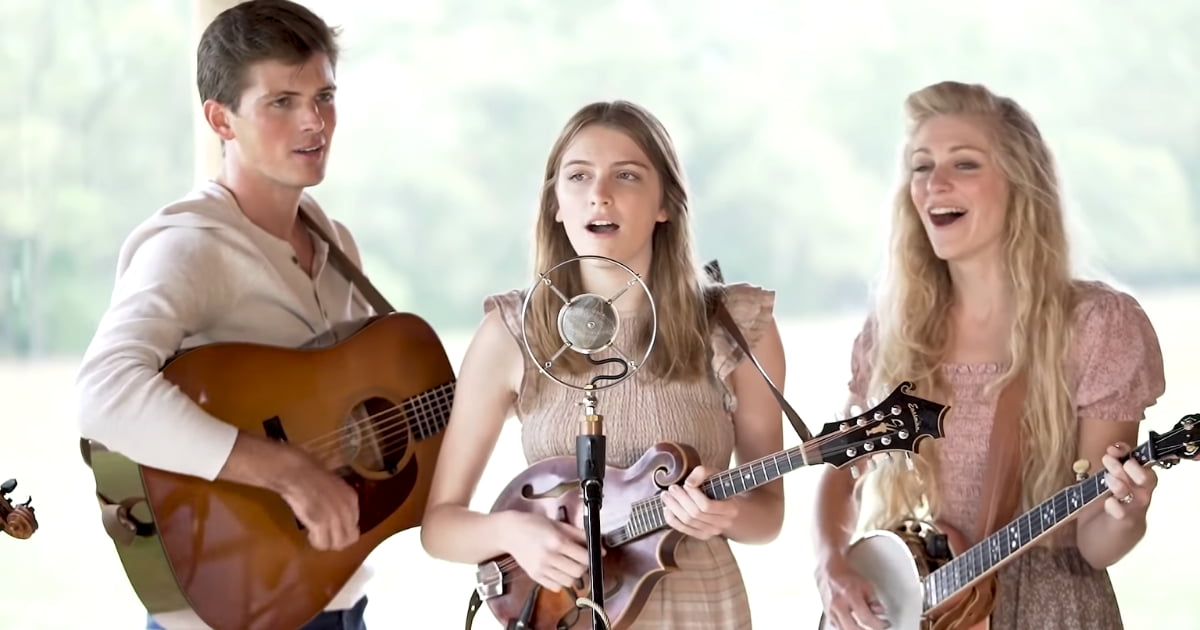 The song is a Julianne song that The Petersens are sharing with all of us today and although the rain was threatening to stop their video shoot, in the end, it all worked out well.
The Petersens new album includes "Wayfaring Stranger" and is dedicated to everyone who has traveled to see them perform live this year!
Julianne takes the lead here and it is well-deserved, her unique voice, and great mandolin playing skills take the song to another level.
'Wayfaring Stranger' is a well-known folk song likely originating in the early 19th century. The song is about a plaintive soul on the journey through life.
I am a poor wayfaring stranger
Traveling through this world of woe
And there's no sickness, no toil nor danger
In that bright land to which I go
As with most folk songs, there are many variations of the lyrics, and many versions of this song have been published over time by popular singers.
I'm going there to see my father
I'm going there no more to roam
I'm only going over Jordan
I'm only going over home
Today as we listen to this rendition of 'Wayfaring Stranger' by The Petersens we are reminded that this life is just a journey to the Father and once we are with Him we will not roam anymore.