A Mass State Police trooper went above and beyond to help cheer up a little girl who had lost her bike.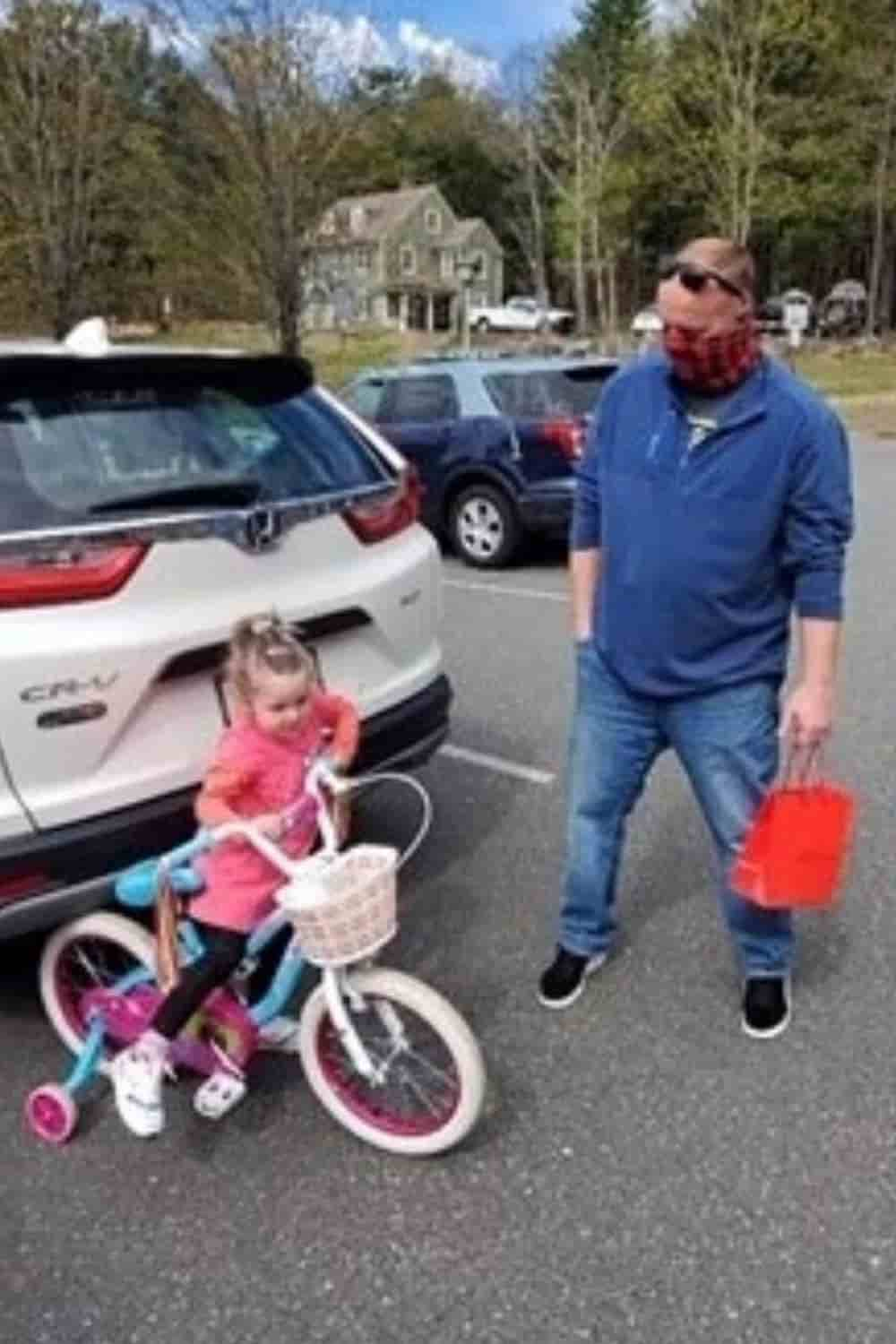 Massachusetts Trooper Jim Burke, with the Milton Barracks, to the Blue Hills Reservation in Milton responded on a report of a missing bicycle.
When he arrived, he got to know that a young girl's bicycle was stolen as she and her family were visiting the Houghton's Pond area.
The family told him that she had left her bike at the pavilion as they walked the beach and when they returned, it was gone.
Burke spoke to the family and offered to go home and give the girl a bicycle that his daughter had outgrown.
The family gladly accepted and the girl was excited to take her new bike for a ride.
"That's dedication to community. Thank you Trooper Burke for going the extra on this one!" reads a post on the Massachusetts State Police Facebook page.