It was beautiful to see strangers running to save the life of a man unconscious on the wheel of his truck on a busy highway.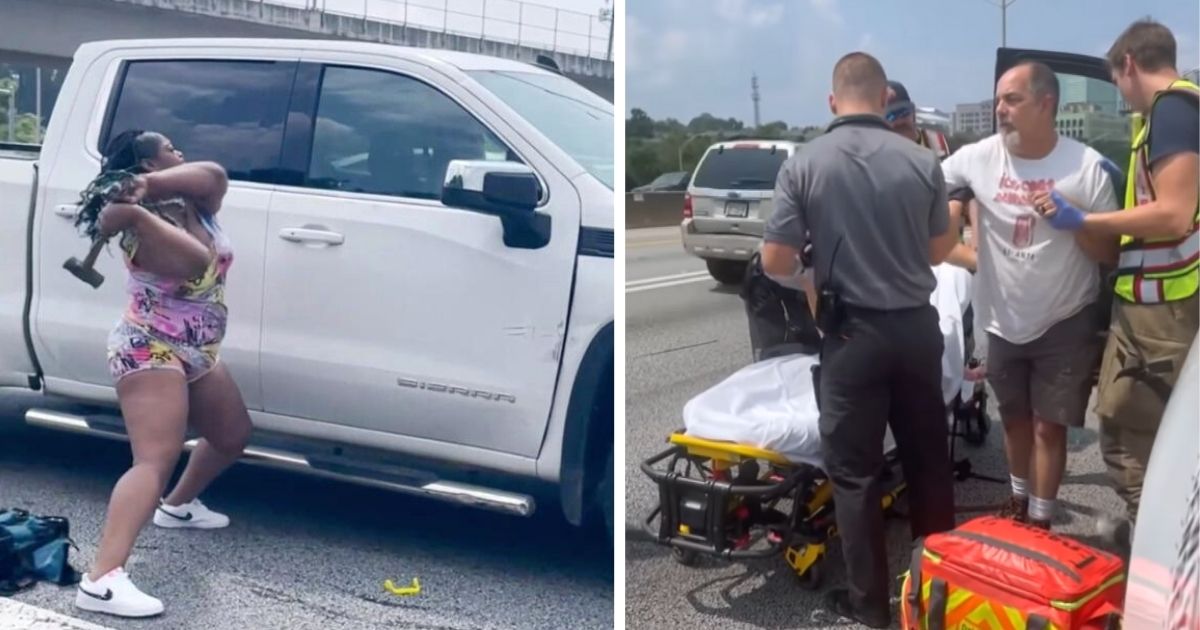 A group of Good Samaritans looked beyond lines of color and race to save an unconscious man slumped over the wheel of his pickup truck on a busy Georgia interstate.
A video of the incident has gone viral on social media showing several people pummeling the vehicle's windows with a sledgehammer, a stroller, and a tire jack to rescue the driver inside.
The truck seems to be drifting down the highway in Atlanta and strangers ran alongside it, trying to get the man's attention before finally breaking his rear window.
The man was treated for a medical condition after his rescue.
We are so glad to see the soul of real America in these strangers who did everything to help this man.
If not for these wonderful people this all could have ended up so much worse. So glad everyone is okay and no one is hurt.