The pandemic has been a stressful time for most of us including mom and teacher Amy Baird, 39.
She was struggling to teach her students online and also teach her kids at home and then last April she decided to drive down a road near her home in Spanish Fork, Utah where Tulips had bloomed.
Tulips had been blooming there for the last 10 years and it warmed her heart because it was a period of darkness and cold in her life.
She wanted to let the person who planted the tulips know how much she appreciated it and selected a card with a simple message that said, "what you do matters."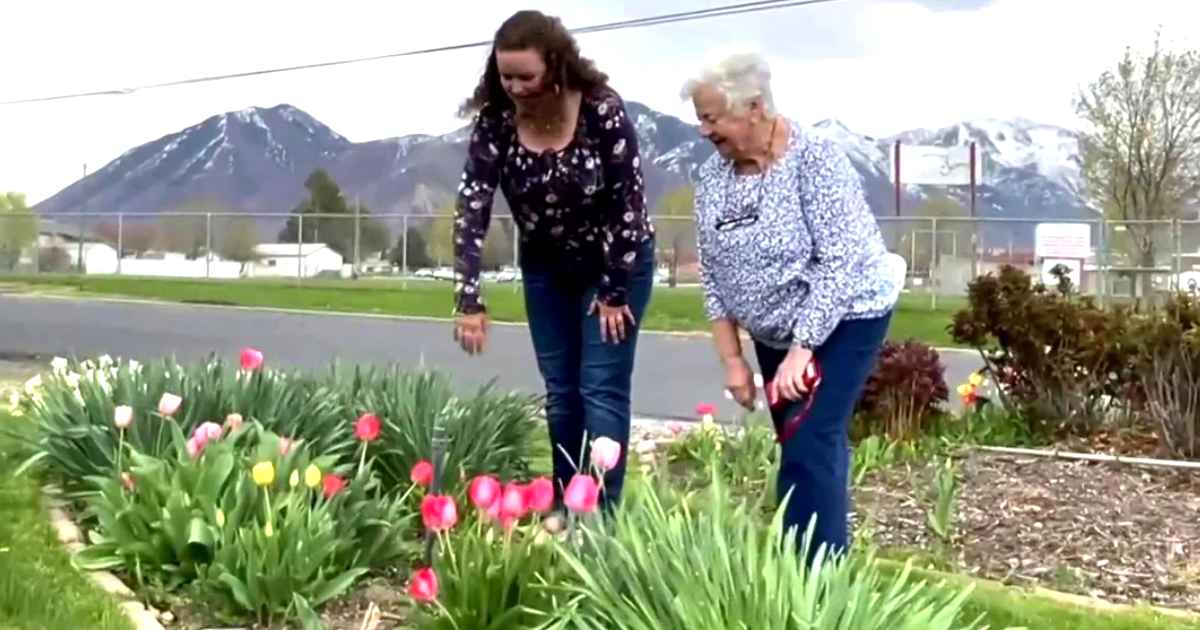 The planter was 79-year-old widow Marjan Curtis who lived by herself. She said she was 'so alone' and 'so isolated' and was touched to get a card from a stranger that said "What you do matters."
Marian and her late husband would plant the garden of tulips as an ode to her growing up in the Netherlands.
Marian sent a letter back a few weeks later, where she told her about the death of her husband five years ago and how she had stage 4 kidney cancer which had advanced.
Amy started texting Marian asking her about how she was feeling, and how her treatment was going.
When the time came for the packets of tulip seeds to be plated, Marian realized her health wasn't permitting her to do it, Amy reached out to her book club and her friends came to help plant the Tulips.
Members of the book club kept surprising Marian with new ways to make her feel loved and appreciated and she says last November someone would bring some food every day for her.
It was unbelievable for Marian to receive all this love because all she did was plant flowers. During Christmas, they put up lights outside and candy cane lights in the garden to make her feel better.
Marian calls Amy her 'angel' and says that if she asks her for anything, she would be willing to come over and do it. Both their lives have been uplifted because of the sweet friendship that started out over Tulips.