A couple is praising God for the miraculous moment their twin preemie babies were finally released from the hospital and are now healthy and thriving.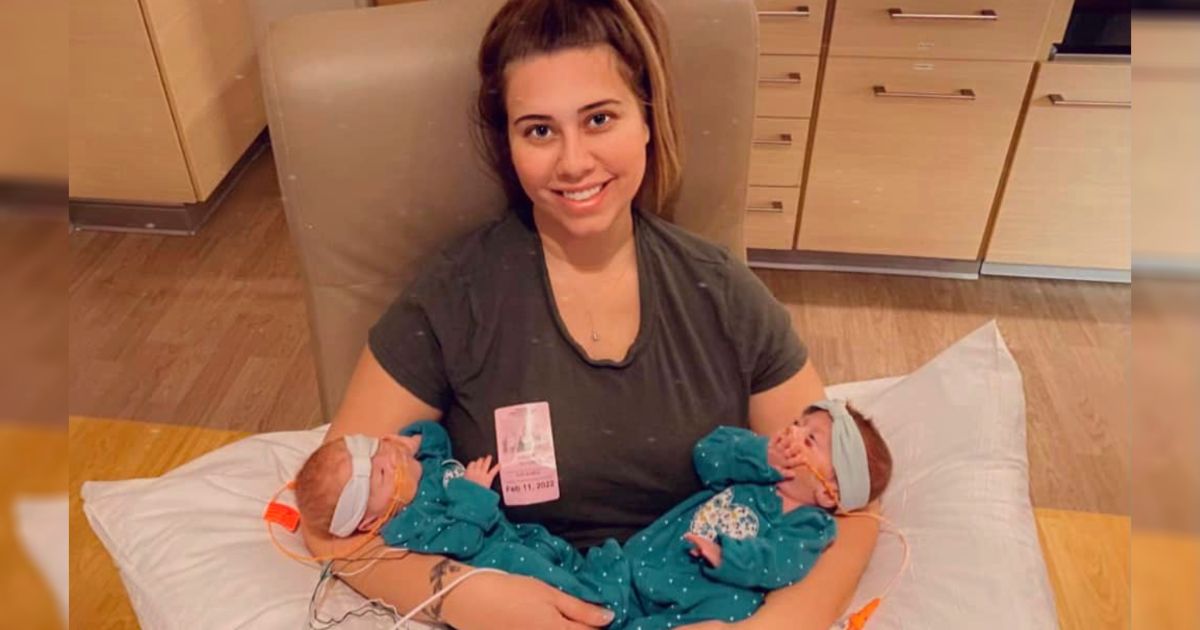 Taylor Davis and her husband stayed at Golisano Children's Hospital in Fort Myers, Florida for 137 days, and have brought home the youngest ever preemie twins to survive there.
The mother and father went through an unreal experience and believed in what God had to say about their children every step of the way. "We are just so blessed," the mother said. "There are no other words. It is unreal. Whenever I went in there at 21 [weeks] and 3 [days], they said they weren't viable, so we weren't settling for that."
The twins Avery and Emersyn are now out of the hospital and weigh seven pounds each but Davis remembers the time when she would lay upside down in her hospital bed for 6 days to keep the babies in her womb for a longer time.
Not a moment did they doubt that God would not come through for them and had completely surrendered their unborn children's lives into the hands of God.
But it was natural to feel fear and so Davis would cry a lot during that time thinking if her twins would survive the ordeal.
Avery was born naturally on Oct. 29 weighing only 1 pound and 3 days later, Davis gave birth to Emersyn via C-section weighing only 1 pound and 1 ounce after she suffered a complication.
The twins were born 3 days apart but have completely different personalities according to Davis. "It is just so funny how they are twins but they couldn't be more different." She says.
Recalling the times when she was almost losing her life, she said, "I told my husband that I was dying and they rushed me away so fast that I didn't get to say goodbye to him or my mom," she said.
She said, "They were running down the hall, chasing my bed and I just kept on begging the doctors to just tell my other children that I love them and that I was sorry and I just kept on saying, 'Please save my baby, please save my baby.'"
Today their family is whole and this grateful family is thanking God for all His kindness and grace He showed towards them. "The nurses and the doctors just kept on saying, 'This is a miracle. We don't see this,'" Davis added.
Let us continue to uphold Davis and the twins in our prayer and thank God for the miracle He has done for them.