As Ukraine faces an uncertain future with the Russian invasion, unexpected acts of kindness by ordinary Ukrainians towards captured Russian soldiers are inspiring millions of people everywhere in the world.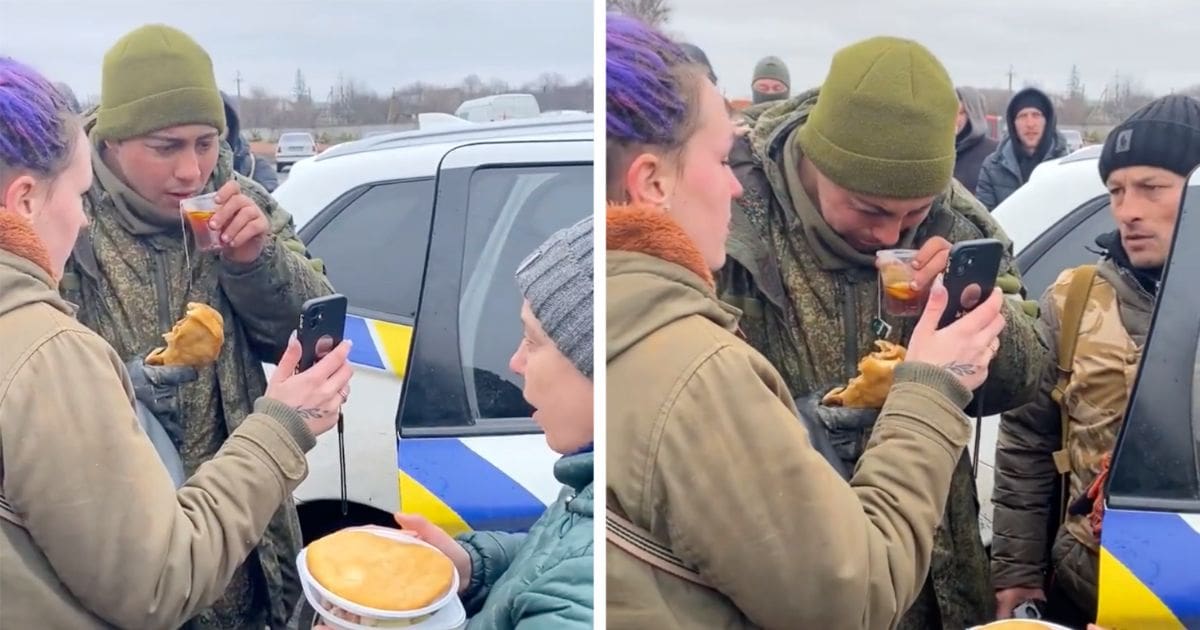 A viral video footage shows an young Russian soldier crying while speaking to his mother on the phone as he's being fed by Ukrainian citizens.
The young man is seen getting emotional and crying while receiving comfort and care from the Ukrainians around him. "Everything is fine, son" one woman says in the unverified viral video.
The soldier who's typically dressed in camouflage fatigues can be seen eating and drinking tea as a purple-haired woman holds up a phone, so he can speak with his mother in Russia.
She can be heard in the background saying: "Natasha, everything is okay, do you hear me? She goes on to say, "Go ahead and speak. That's it, Natasha, good luck to you, and may God be with you.
The Ukrainian woman's act of kindness to the captured young Russian soldier has been hailed by thousands across the world.
Wall Street Journal reporter, Matthew Luxmoore tweeted along with the video, "The post says he burst into tears when he was allowed to video-call his mother. So many of these troops are just teenagers, with absolutely no clue what this war is really for."
This touching video reminds us that we all need love and peace more than anything else in this world.
John 16:33 "I have said these things to you, that in me you may have peace. In the world, you will have tribulation. But take heart; I have overcome the world."