A family in Georgia has captured the hearts of numerous people after their simple act of kindness went viral.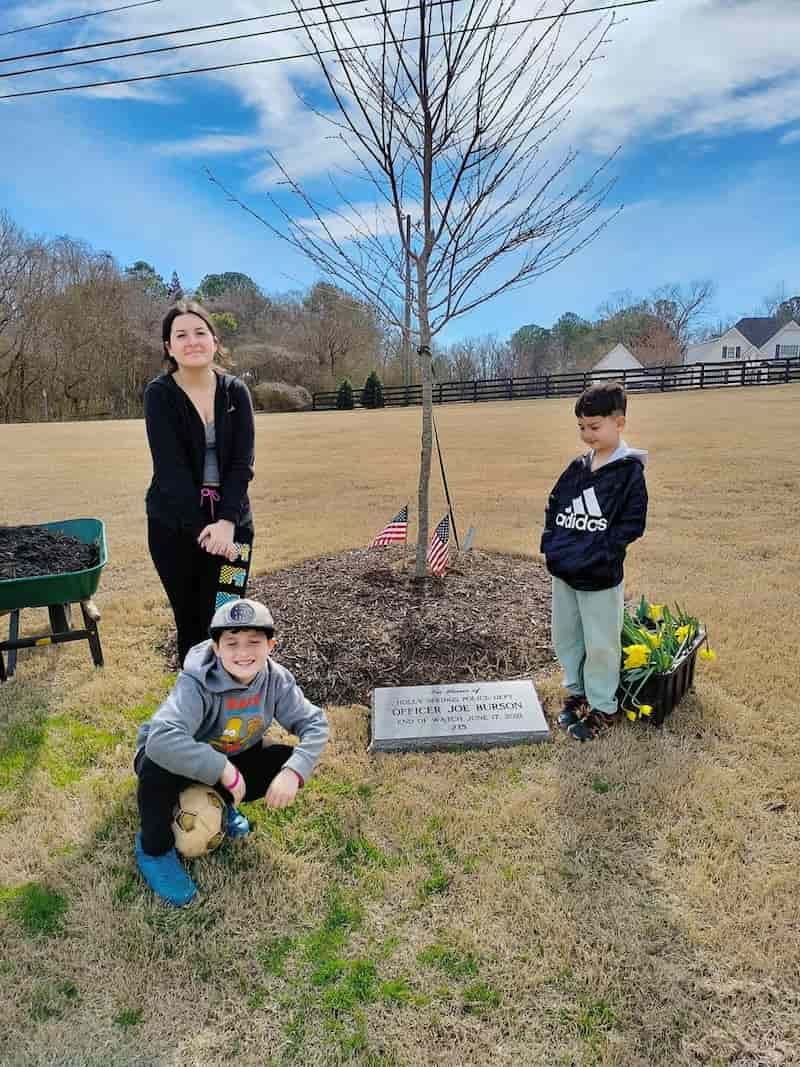 Zachary and Kristina Chancer, along with their three children, stumbled across a memorial for a departed police officer during a walk in JB Owens Park. Their children noticed that there were no flowers on the memorial and asked their parents why.
This sparked an idea for the family to plant flowers at the site in honor of Officer Joseph William Burson of the Holly Springs Police Department, Georgia, who was killed during a traffic stop in 2021.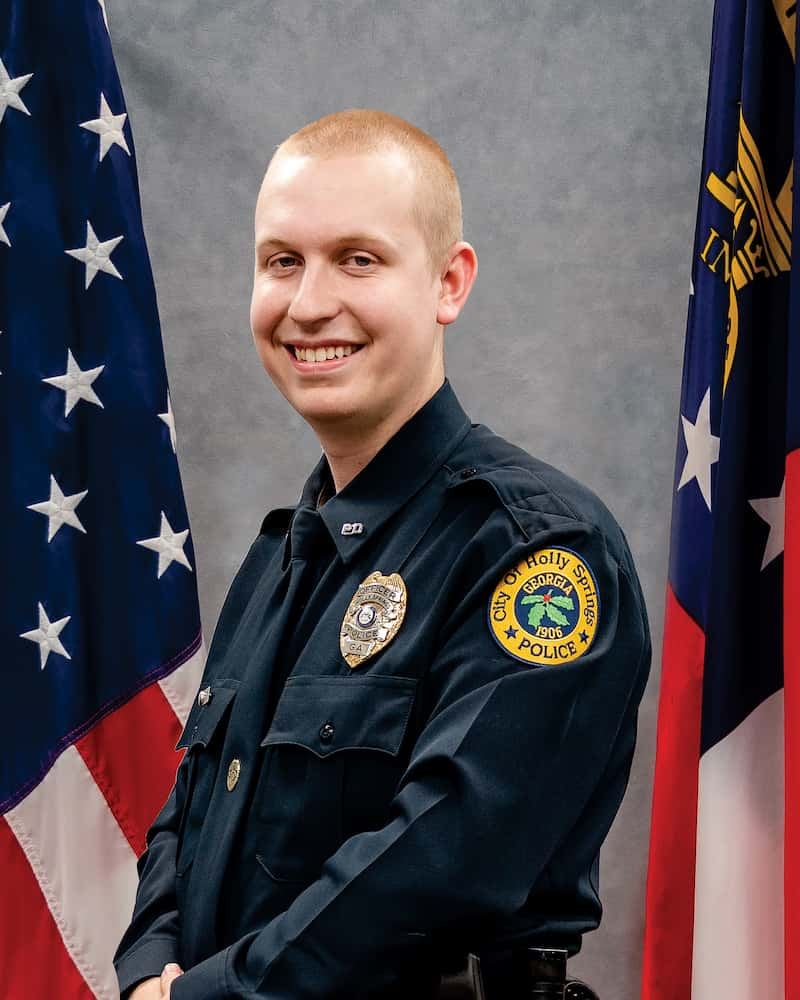 The family decided on wild daffodils for their emblematic meaning of hope, folly, and unrequited love. They gathered around 100 bulbs and mulch before planting them at the memorial site.
The family then shared a photo of their two young boys, Ezra, 5, and Bronson, 8, standing near the flower bed where the daffodils had been planted, on a local community Facebook page which swiftly gained attention and ultimately reached the police department where Officer Burson served.
The father said that they were overwhelmed by the responses they received. "We didn't do it for the recognition; we saw a need( this officer) laid down his life to protect and serve the community, and we wanted to give them something."
"By putting the flowers there — and these flowers would always be back – we felt like it would draw people to see it, and actually pay respect and show love. We wanted the family to know, and the friends to know, that he wasn't just yours; he was then for all of us," he continued.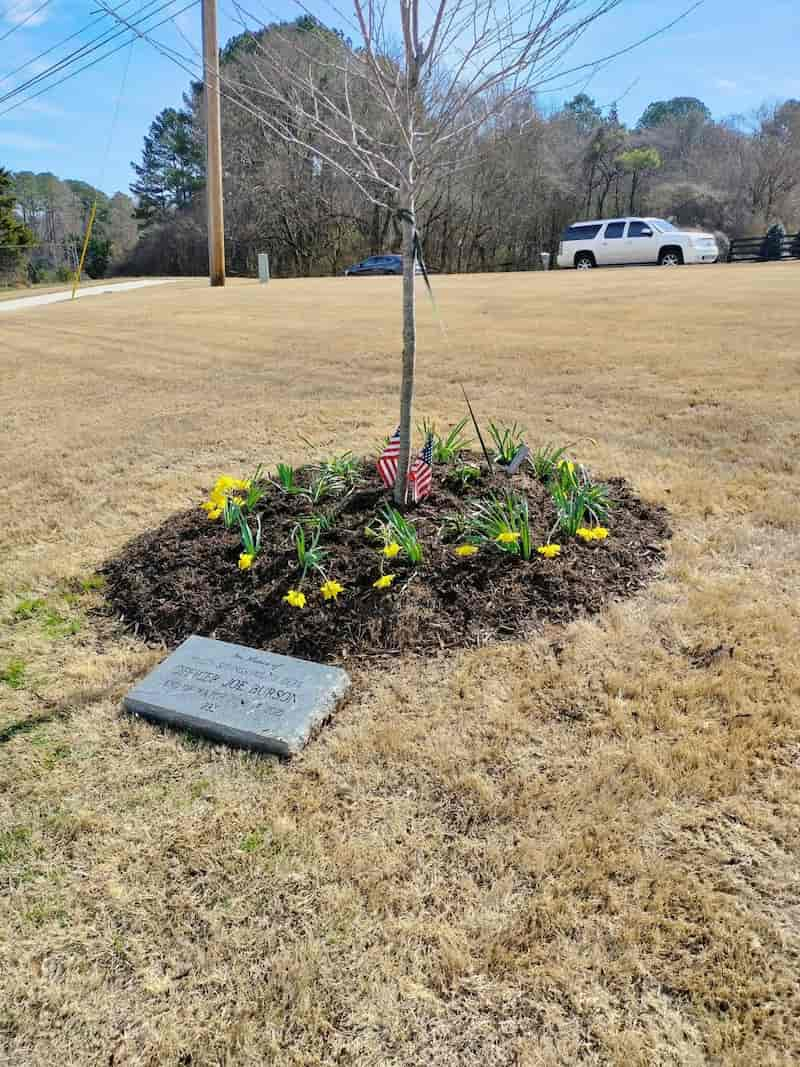 The sergeant of Officer Burson's department communicated with the family and arranged a meeting at the memorial. The family was surprised to find the entire department, a camera crew, and Officer Burson's widow waiting for them.
The boys were also presented with medals for their kind act, and Officer Burson's widow expressed her gratefulness for the family's gesture. "Little did we know she was going through a bad week, a bad month, and even the post had reached her as well. She just wanted to meet us and tell us thank you, and that it cheered her world," Zachary said.
Zachary and Kristina Chancer's desire to raise their children with compassion and empathy shines through in this gladdening story. The couple themselves has persisted through tough times in their lives but they've remained devoted to giving their children the best life possible. They want their kids to realize that showing compassion is possible in any circumstance, including the loftiest highs and the smallest lows.
"Me and Kristina, we came from broken families. We were raised by multiple people just to have an opportunity at life, " Zachary said. "We chose that when we were starting our family, no matter what, we were going to do what we felt was stylish and right for our children. We weren't going to abandon each other, or them."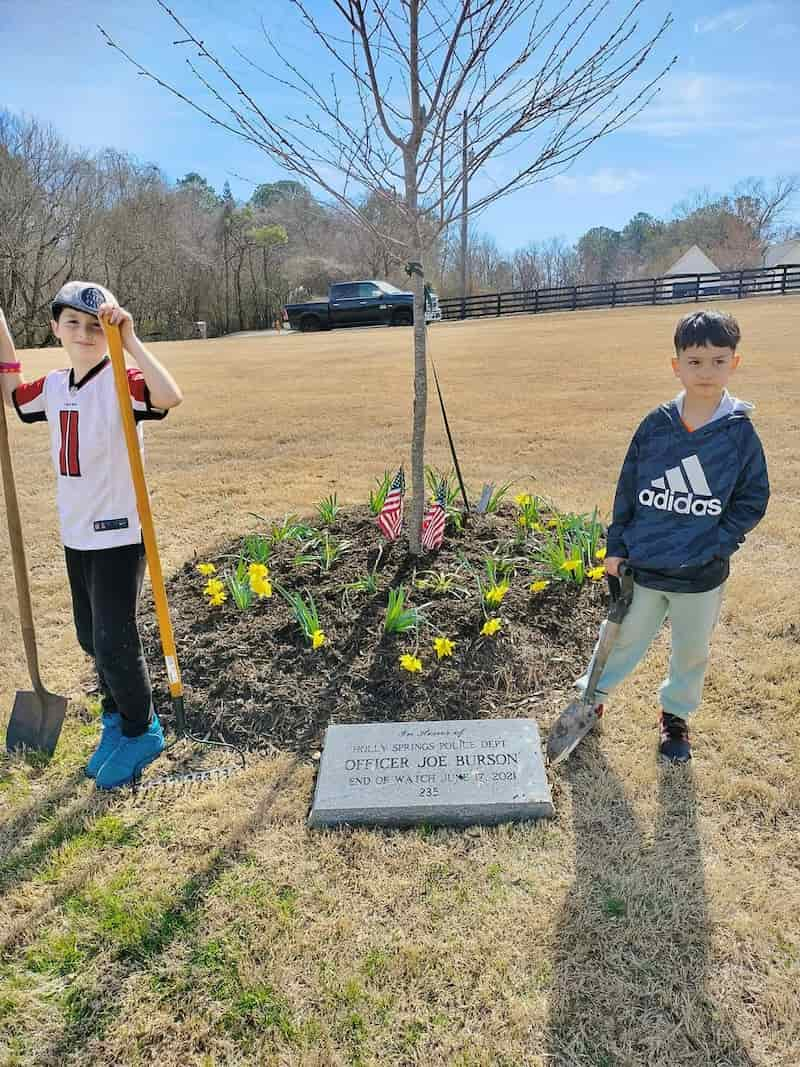 This heartwarming story is a beautiful reminder of the significant impact small acts of kindness can have on others. The family's simple act of planting flowers has not only recognized a departed officer but has brought a community together and reminded us of the significance of empathy and compassion.