When an elementary student in Florida, faced bullying for wearing a homemade University of Tennessee t-shirt to school, the University of Tennessee decided to turn his "U.T." design into an official T-shirt.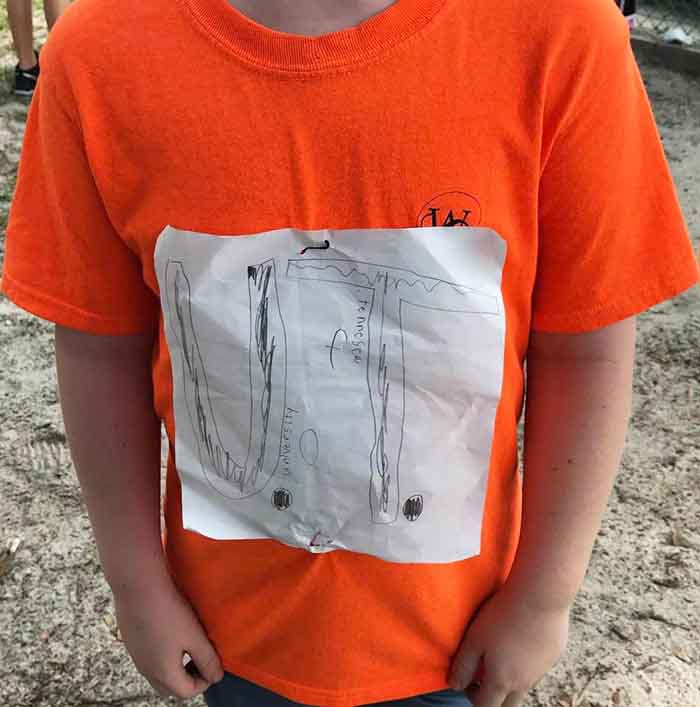 For "College Colors Day", Laura Snyder, his teacher at Altamonte Elementary School, says her student drew a "U.T." on paper and pinned it to an orange t-shirt.
Snyder wrote on her Facebook, that when the day came, the boy was very excited to show her his shirt, "I was impressed that he took it one step further to make his own label."
But by lunch the boy was in tears because some girls who sat at the lunch table next to his and who didn't even participate in college colors day had made fun of his sign attached to his shirt.
The boy was completely devastated, said Snyder.
Her Facebook post went viral in less than 24 hours and soon the University of Tennessee reached out to the boy as he received a care package with tons of apparel.
In addition to that, the University of Tennessee are selling his "U.T." design as an official T-shirt and a portion of proceeds from every shirt sold will be donated to the nonprofit, STOMP Out Bullying.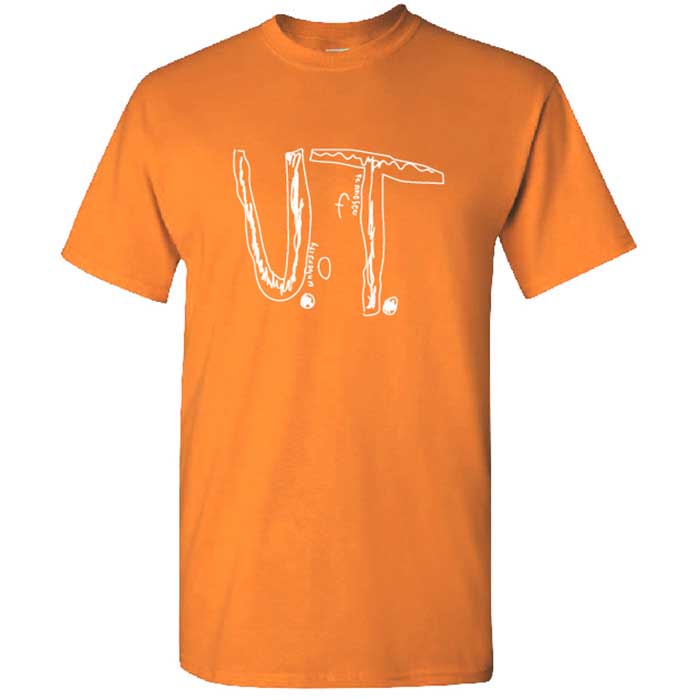 "When I told him that his design was being made into a real shirt and people wanted to wear it, his jaw dropped," said Snyder. "He had a big smile on his face, walked taller, and I could tell his confidence grew today!"
The boy's mother wrote to Snyder thanking her for standing up for her son. The demand for the boy's T-shirt was so high on Saturday that it crashed the University of Tennessee's online shop.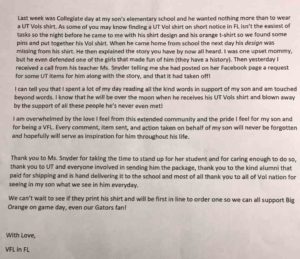 Bullying should never be accepted as being the norm in schools and colleges, it is an evil which should be rooted out of our educational institutions and out of society completely.