A 74-year-old marine veteran has helped save the lives of more than 2,000 people through the gift of blood donation.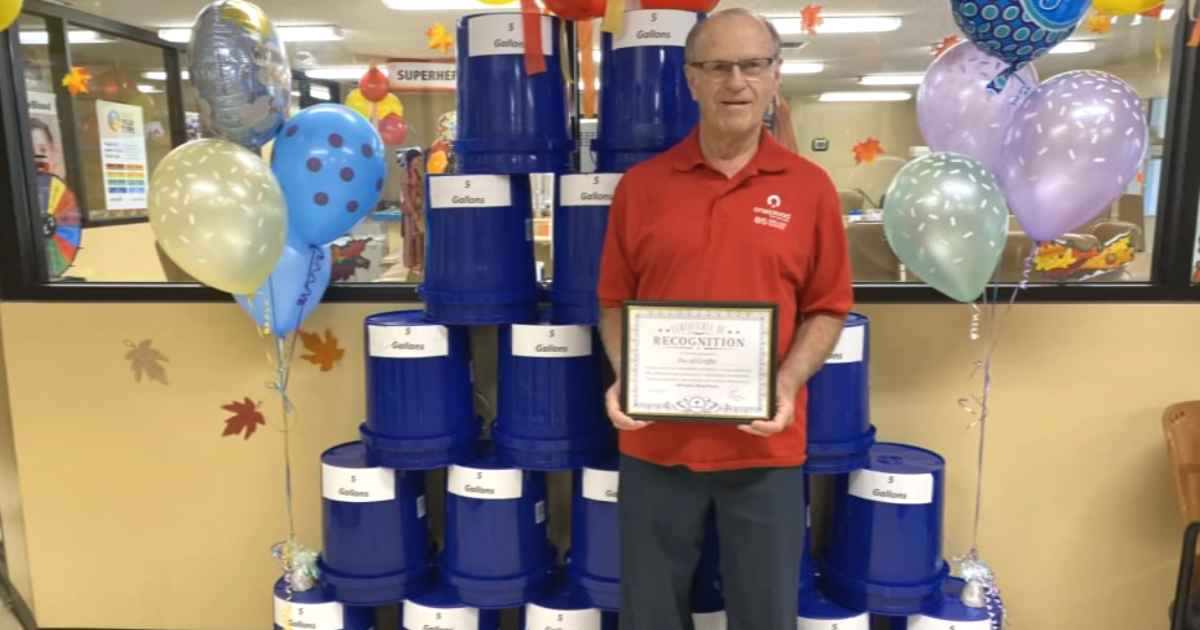 Florida native, Dave Griffin, has given away over 66 human bodies' worth of blood, he says, "It's good to be a help to the community," Griffin said. "I know platelets goes for chemotherapy patients, because that depletes their platelets and they need it. And somebody needs to donate."
He has recently reached what many people cannot: 100 gallons of blood. OneBlood estimates he has saved 2,400 lives through his donations.
He says, "God's given me health and I'm giving it back," Griffin said.
Griffin said he is blessed to have dodged polycystic kidney disease, a disease that has impacted four of his five sisters and many of his nieces and nephews.
Organ donation and blood donation is so important for the world as there are millions of people who are desperately in need of it and their lives can be saved if we all choose to follow Dave Griffin by donating our blood.