U.S. military Veteran Marty Weber turned down an offer of $3 million for his property by a commercial property developer in favor of a cause close to his heart.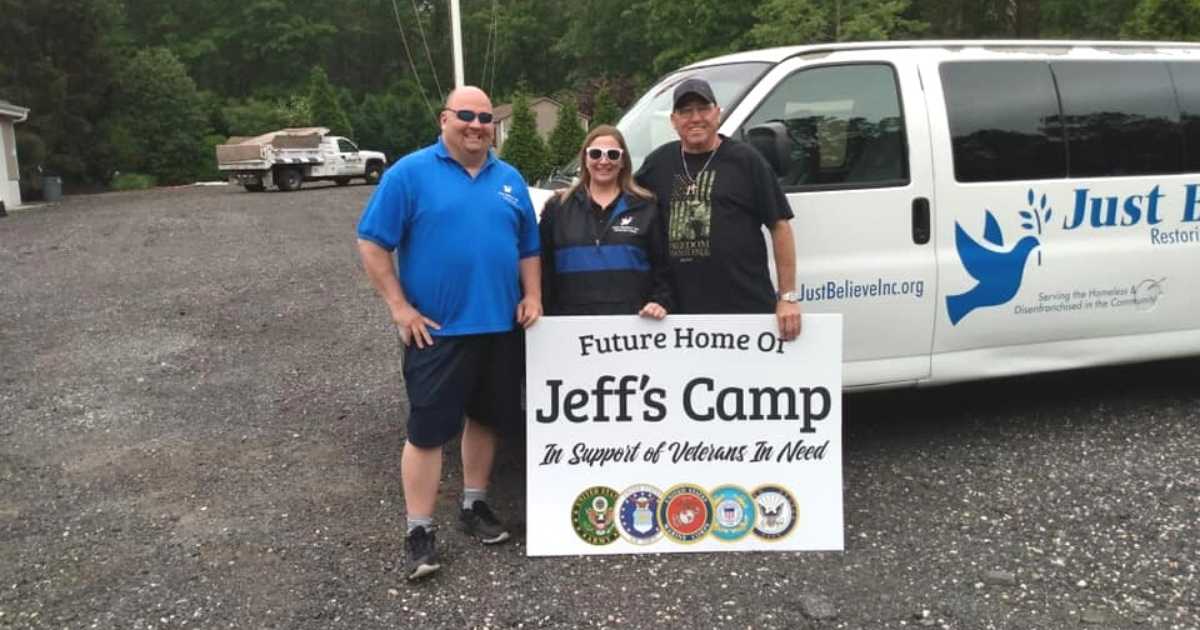 He decided to build a retreat for homeless veterans struggling with addiction in celebration of the lifelong friendship he had with Jeff Poissant.
Weber and Poissant were both veterans and used to own a business together and loved nature. They served the country in the Army and knew all the challenges military veterans face.
Last month, Weber decided to donate 36 acres of wooded property in New Jersey to be used as a group home, rehabilitation facility, and quiet retreat for homeless veterans who struggled with addiction and mental illness.
It will be called Jeff's Camp, in honor of his late partner who he met while serving in the U.S. Army. They were separated after a long friendship of three decades when Poissant died three years ago of bladder cancer at age 56.
Jeff's Camp includes an 8,000-square-foot building, which will be divided between a treatment facility operated by New Life Addiction Services and a thrift store run by Just Believe, an organization assisting the homeless and disenfranchised.
"While (New Life) is working with them on the medical side, we can work on the rehabilitative/vocation side, getting them back into society, touching people, getting back into that public eye, and getting people what they need. That's what the store is going to do," Just Believe director Paul Hulse said.
On May 27, Weber signed a letter of intent to donate the land on which Jeff's Camp will be built. A group of people attended which included New Jersey Congressman Andy Kim, whom Weber once ran against as a candidate for New Jersey's 3rd district seat.
Kim said, "If ever there was an issue that tries to unite our country it would be about supporting our veterans," he added. "So this is something where it should be all hands on deck. It should be a no-brainer to everybody."
What a fitting tribute to their longstanding friendship and to all the veterans who sacrificed their lives for our country.