A 7-year-old girl with spina bifida, just followed her passion when she took part in her first track race.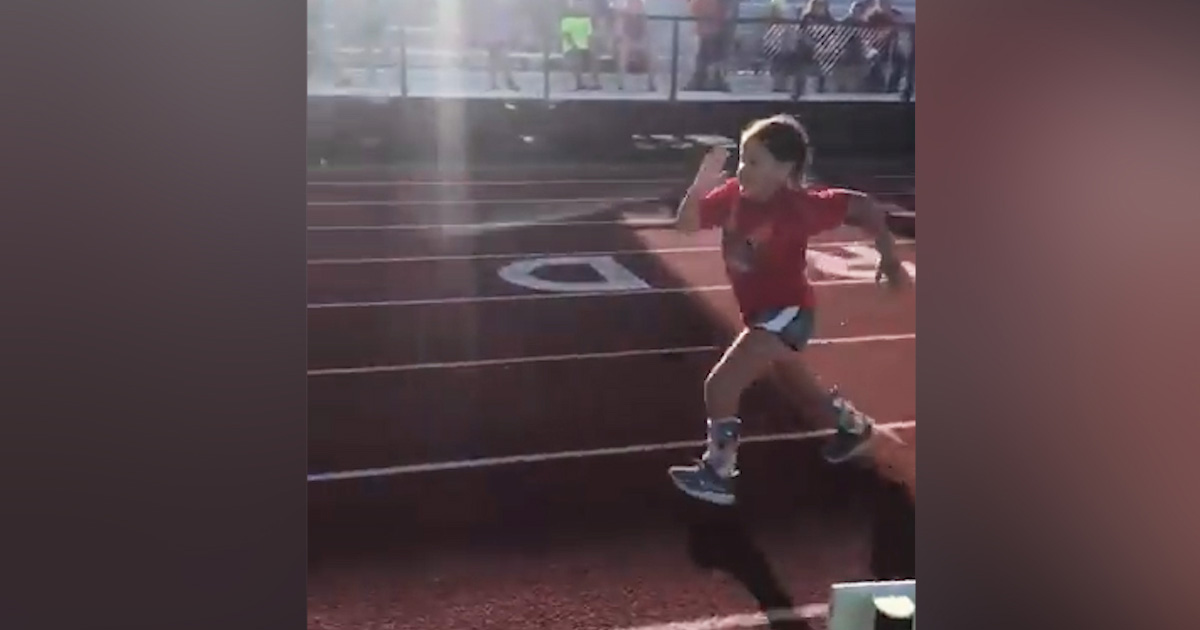 Aubrey Garcia was diagnosed with this debilitating condition when her mom was five month's pregnant with her.
But Aubrey has worked really hard with the help of walkers and therapy to start walking.
As soon as she started walking, she wanted to follow in her sisters' footsteps and start running track.
The day cam when Aubrey took part in her very first track race and completed it to the excitement and joy of the crowd.