A 96-year old veteran's recent performance of the National Anthem for minor league baseball games at a stadium had many wiping away the tears.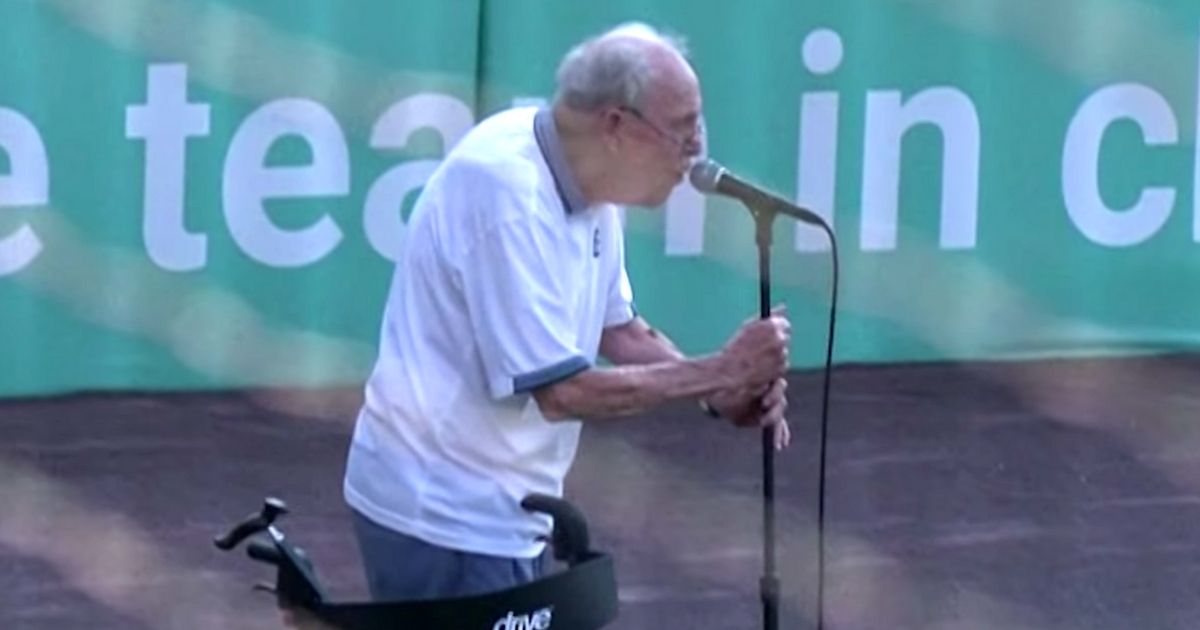 John Pylman of Michigan served the country During World War II, as a navigator on the Boeing B-17 Flying Fortress plane in the Eighth Air Force in England.
The airman gave his heart and soul to fight for the freedom of our country, and now decades later, he's proving his love for the country with a heartfelt rendition of "The Star-Spangled Banner."
John auditioned to sing the national anthem for minor league baseball games held at the stadium at Comstock Park, Michigan.
John has performed at eight games since then, but it's his most recent appearance that is moving the hearts of many.
Just before the West Michigan Whitecaps started to play on August 5, John walked across the field using a walker slowly but when he started singing, his voice was strong than ever.
"The Star-Spangled Banner" came alive and became so meaningful when John performed it because He has fought for the country's freedom against our enemies.