Contestants of the singing competition 'The Voice' season 22, leads worship in the hallway, giving glory to God.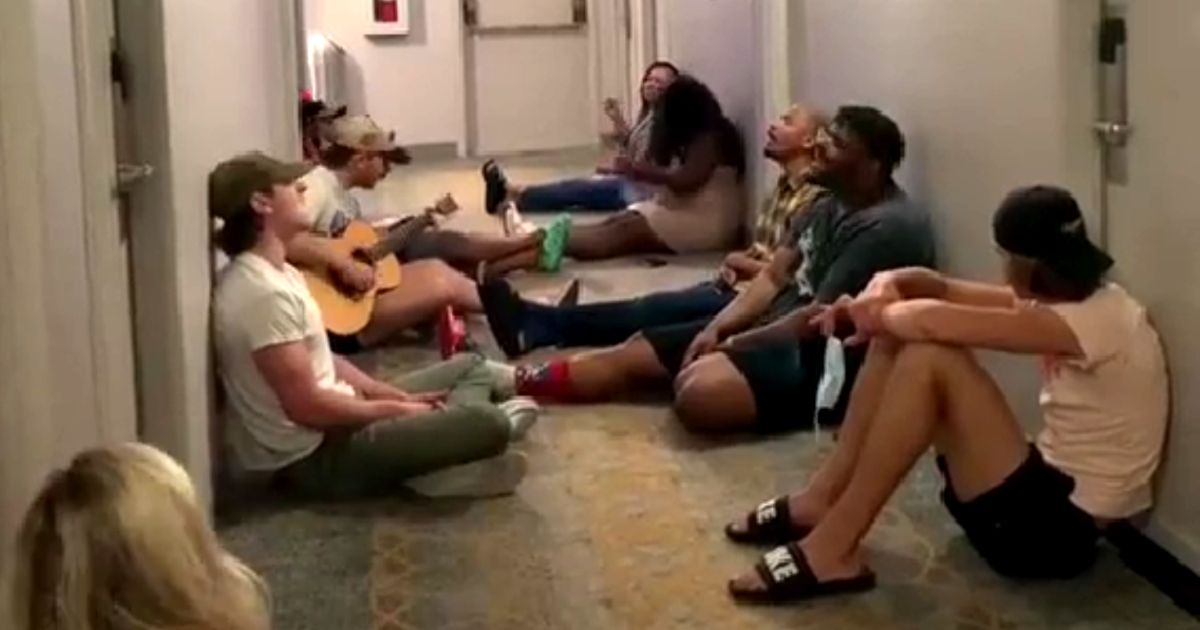 Singer, song-writer, Chris Tomlin has shared a video clip of several contestants of 'The Voice' singing the worship song, 'Good Good Father' which was released in 2015 as the lead single of his 2016 Album, Never Lose Sight. The song is a cover of Housefire's 'Good Good Father', which become popular with Tomlin's version.
In the video, several of the contestants could be seen on the floor of a hallway, worshipping God as they harmoniously blends their voices, giving a unique twist to the wildly popular worship song about the Living God, who is a 'Good Father'.
Oh, I've heard a thousand stories of what they think you're like
But I've heard the tender whisper of love in the dead of night
And you tell me that you're pleased
And that I'm never alone

You're a Good, Good Father
It's who you are, it's who you are, it's who you are
And I'm loved by you
It's who I am, it's who I am, it's who I am
The Lord has appeared of old to me, saying: "Yes, I have loved you with an everlasting love; Therefore with lovingkindness I have drawn you.
Jeremiah 31:3 (NKJV)