It was another exciting semifinals night at America's Got Talent, with an amazing performance by Voices of Service who sang "Choke" by OneRepublic.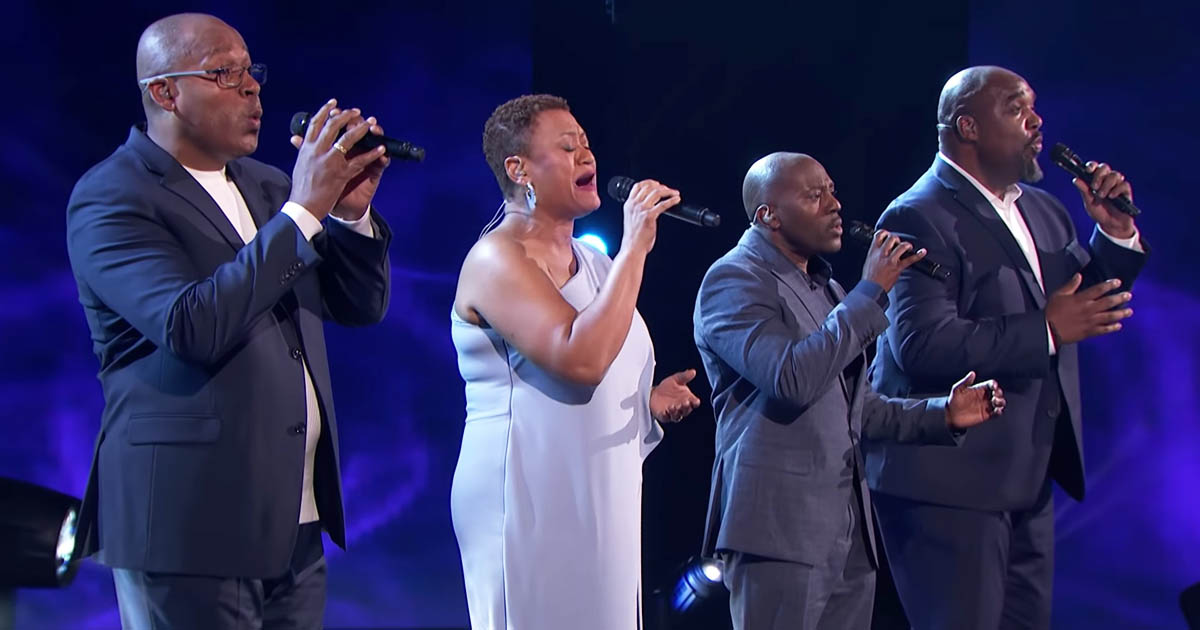 Before the group of veterans took to the stage, they delivered an emotional pre-taped message talking about their struggles and challenges they faced as part of the US armed services.
"I have nightmares. There are moments when I just begin to ball up and cry," Staff Sgt. Ron Henry tearfully said in the moving clip. "There were times when I didn't think I would be able to handle this, and music was a great part of helping me cope with what I was dealing with."
He continued saying, "But there are so many Americans who are suffering in silence," he said, in reference to military personnel struggling with depression, pain and PTSD. "This music that we're doing can help them heal. That is what we live for every day."
Voices of Service sang a powerful cover of OneRepublic's 'Choke,' the song showcases their vocal talents and depth of emotional resonance.
They were given a standing ovation by viewers and judges as Simon Cowell said, "On the night that matters, you do the most outstanding vocal that we've heard from you throughout the entire season," Simon marvels. "I know how much this means to you to be a part of the final, and you know what? You deserve to be there."
Julianne Hough praised them saying, "You went from this intimate place to this eruption of beauty." She said, "But the best part is you put your purpose behind your passion, and that's undeniable," Hough added.
Guest judge Queen Latifah felt a connection with the group as she said, "I think about my mom telling me about when she would have to wake my father up out of his nightmares from Vietnam," she shared on the show. "What your doing does have a purpose. It will continue to have a purpose and I hope to see you in the finals. But irregardless, keep doing what you're doing because you are saving and changing lives."
Voices of Service are proud of their service to the country and are focused on being an inspiration to thousands of Americans who are suffering in silence.