Mumbai's hip-hop group V Unbeatable took America by Storm with yet another jaw-dropping performance on America's Got Talent 2019. The group is known for doing amazing aerial flips and crazy dance moves on the song Tattad-Tattad from Bollywood movie, Goliyon Ki Rasleela Ram-Leela.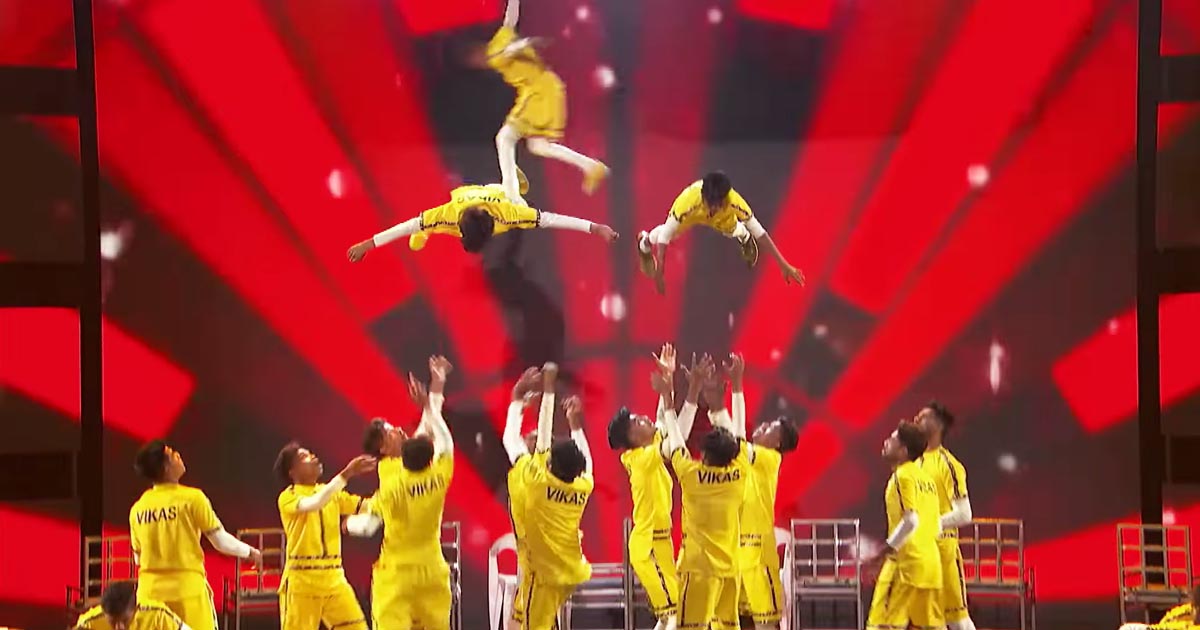 Appearing on the biggest talent platform on earth, V Unbeatable are here to fulfill the dream of their friend Vikas Gupta who is the V in V Unbeatable. The backstory of their group brought a few tears in the judges eyes as well as the audience. Six years ago, this dance crew lost Vikas, who was an amazing dancer but got badly injured while doing one of the stunts during practice and died as a result of his injuries. They have paid tribute to him by adding Vikas' name to their group and as a rule all the 29 crew members wore yellow tees with Vikas's name on it.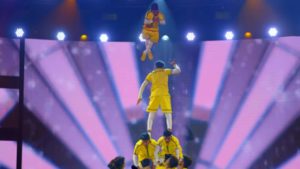 Judge Julianne Hough appreciated their performance and said, " Wow! Wow! Wow! Some people are just dance crews and some people are just acrobats, you have the combination of both."
But the person who was impacted the most by V Unbeatable's performance was former NBA player, Dwayne Wayde, who was a guest judge on the show. Just after V Unbeatable's performance, he told wife Gabrielle Union to put her hand on his heart and said, "My heart is beating at a rapid pace that I haven't felt before. As a former athlete I know the practice time it takes, I know the sacrifice it takes. I had this saying that whenever I hit a big shot, whenever I hit a game-winner, I jumped on the stand and I said this is my house. And, today on this stage this is your house."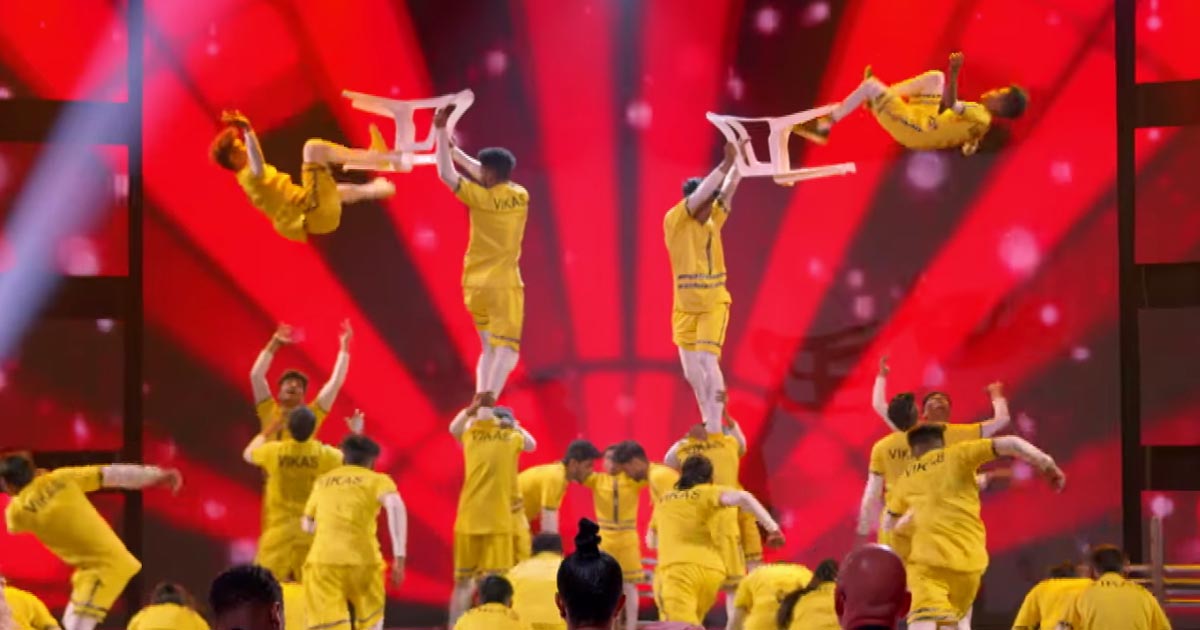 Dwayne Wayde hit the Golden Buzzer to the delight of the audience and judges and sent the crew directly to the live rounds in Hollywood. This was one of the most memorable and electrifying dance performances on AGT 2019 till now, we really hope V Unbeatable sails through the contest and wins the show.