In a touching fusion of artistry and faith, Alexa Gasparatto, a promising figure skater, recently paid an awe-inspiring tribute to a fellow skater's mother with a heartfelt ice routine. Dancing to the timeless hymn "His Eye Is On The Sparrow," Gasparatto painted a poignant picture on ice, resonating with believers and art enthusiasts alike.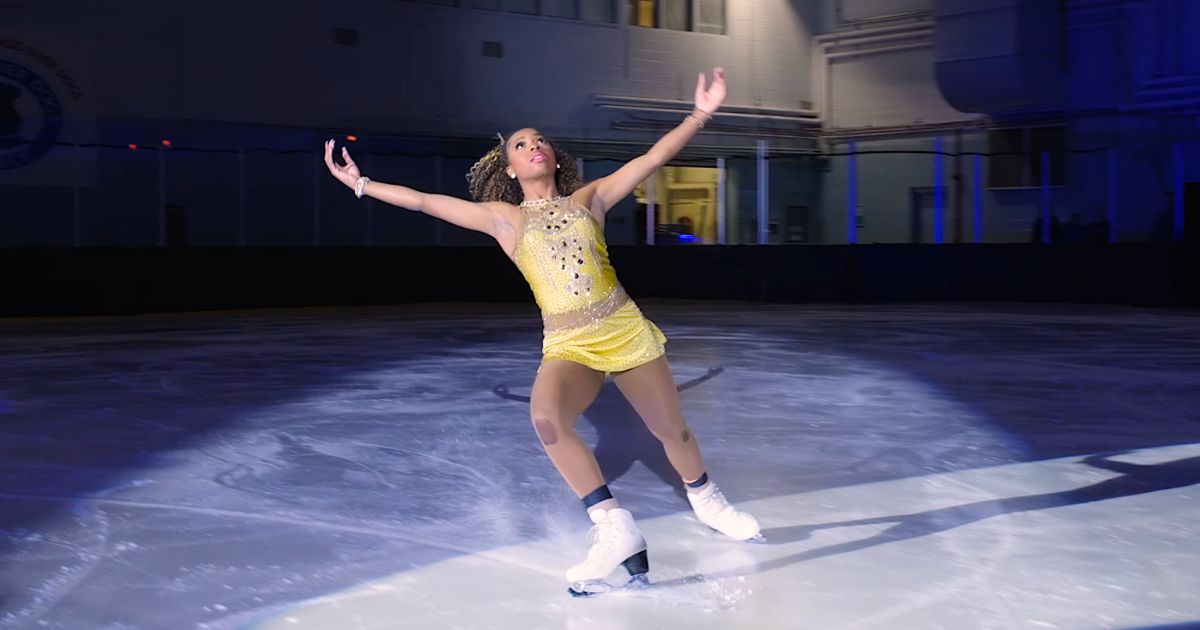 Donning a resplendent gold costume, Gasparatto was a vision to behold on the ice. With her glowing curls nearly matching her outfit, the young skater was a shimmering embodiment of both beauty and grace. However, it was not just her physical appearance that captured the attention of the audience. The real allure lay in her heartwarming performance that unfolded with the opening of the song.
Under the subtle lighting, the audience witnessed Gasparatto in a kneeling position, head bowed as if in prayer. As the hymn, originally penned in 1905, and beautifully rendered by Lauren Hill and Tonya Blount for 1993's Sister Act 2, began to fill the space, she gracefully arose and began her performance. Guided by the sensitive choreography of Rohene Ward, Gasparatto's every move seemed to echo the comforting message of the song, as she lifted her arms, reaching up as if trying to touch the divine.
Why should I be discouraged, and why should the shadows fall?
Why should my heart be lonely and long for heaven and home?
When Jesus is my portion, my constant Friend is He,
His eye is on the sparrow and I know He watches me.
These lines from the hymn seemed to resonate with every glide and jump Gasparatto executed.
Halfway into her performance, the audience broke into applause as Gasparatto flawlessly landed her first jump. The space was then filled with the skater's ethereal spin, the music swelling in the background, leading to the second half of her routine – a vivid picture of impassioned praise.
Delivering another perfect jump just as the voices in the hymn intoned the word "sing," she demonstrated extraordinary grace as she extended her leg back, mirroring the sentiment of "happy" that enveloped the room. As the word "free" echoed at 2:15, she daringly leaned back onto the ice, her body open and unguarded, embodying the lyric in a spectacular fashion.
The stirring performance was more than just an impressive ice routine. It was a memorial tribute to Sandra Kawaguchi, the late mother of Liz Yoshiko Schmidt, a fellow skater. Kawaguchi, who passed away on December 7, 2022, was posthumously honored at the SK8 GR8 Memorial Ice Show on April 15, 2022, in Chicago, IL.
With her performance, Gasparatto didn't just pay homage to a dear soul but also managed to remind everyone present that even amidst life's trials and tribulations, our faith reminds us that we are always watched over, encapsulated perfectly in the hymn – "His eye is on the sparrow, and I know He watches me."
"Are not two sparrows sold for a penny? Yet not one of them will fall to the ground outside your Father's care. And even the very hairs of your head are all numbered. So don't be afraid; you are worth more than many sparrows." Matthew 10:29-31