Houston couple Ray and Norina Navarro have been together for four years – completely and totally in love with one another. Then, three years ago, the couple was greeted with a devastating news, Navarro was diagnosed with stage 4 colon cancer.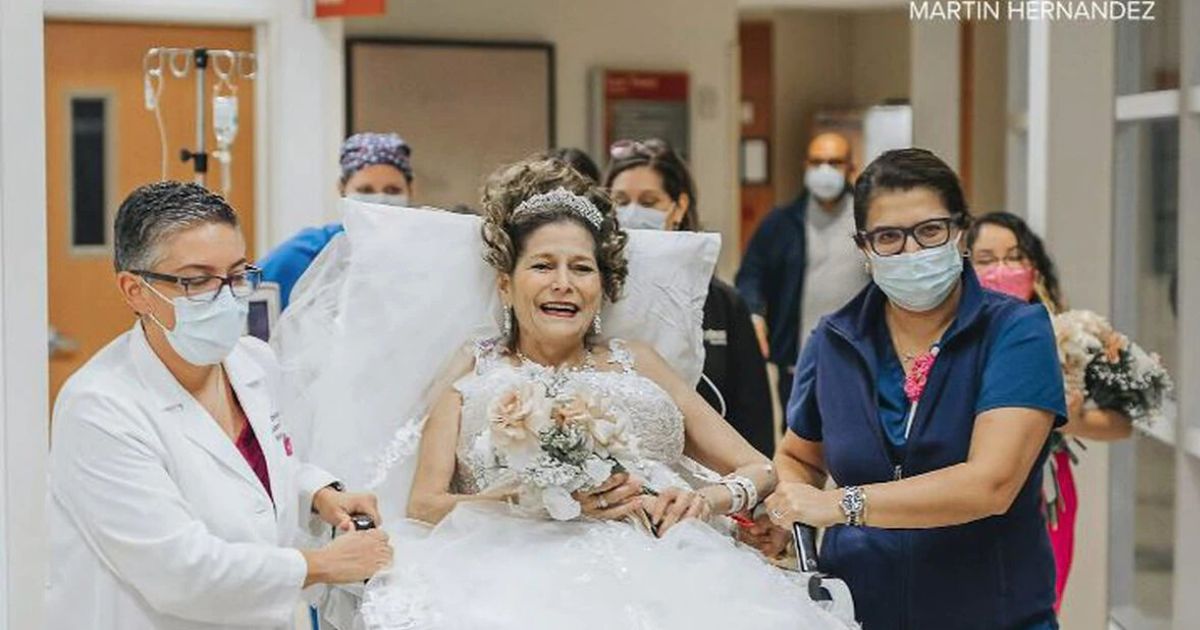 Navarro was put in the ICU at the Memorial Hermann in Houston, Texas where she was monitored and treated for cancer. The couple, ever so in love and committed to one another, cancer could not budge them even a little. Instead, it brought them closer and made their love even more stronger.
During those tiring times, Navarro's faith in God did not diminish ever. She was hopeful for a miracle and at the same thanked God for Ray in her life. She admitted that her world was rocked when doctors told her about cancer. However, she was not giving up any hope. "I don't want to hear about statistics. I declare myself a miracle from God, and I will be that miracle," Norina said.
Although Navarro remained optimistic and had faith, her doctors were worried that she would not live any longer. So the doctors suggested the couple to plan their wedding and not delay it any further on account of Norina's health.
The couple had been planning their wedding for months, and all the while Norina was battling with cancer. In fact, it was all they ever talked about the whole time and so they decided right away that it was time they officially become husband and wife.
Ray jumped in quickly with all the preparations and within hours, on 29th Nov, the couple got married in the hospital. The beautiful bride, on the ICU bed, dressed in a beautiful white gown, and Ray in his best suit took their vows at the wedding attended by friends and family. At one point, Navarro broke into tears as the vows were spoken, their solemn vow to one another, weighing heavily in the hearts.
The couple is now back home with the wedding bliss they have been waiting for. Both are ever so in love and committed to one another. They are truly living out their vows of loving one another in sickness or in health, for richer or poorer, till death separates them.