This is one of the real questions that we ask ourselves all the time. Not only unbelievers ask this question. The scripture portrayed God as "good", we know that the intentions of God are good but yet, we see ourselves suffer. God loves us according to the scriptures – if he loves us, why did He allow us to suffer? There is evil in the world today, different sicknesses and diseases are in the world killing people. We cannot say the Christians are not affected by these. The atrocities committed by people and rulers around the world affect the Christians too. Why would God allow all of these things, if He loves us?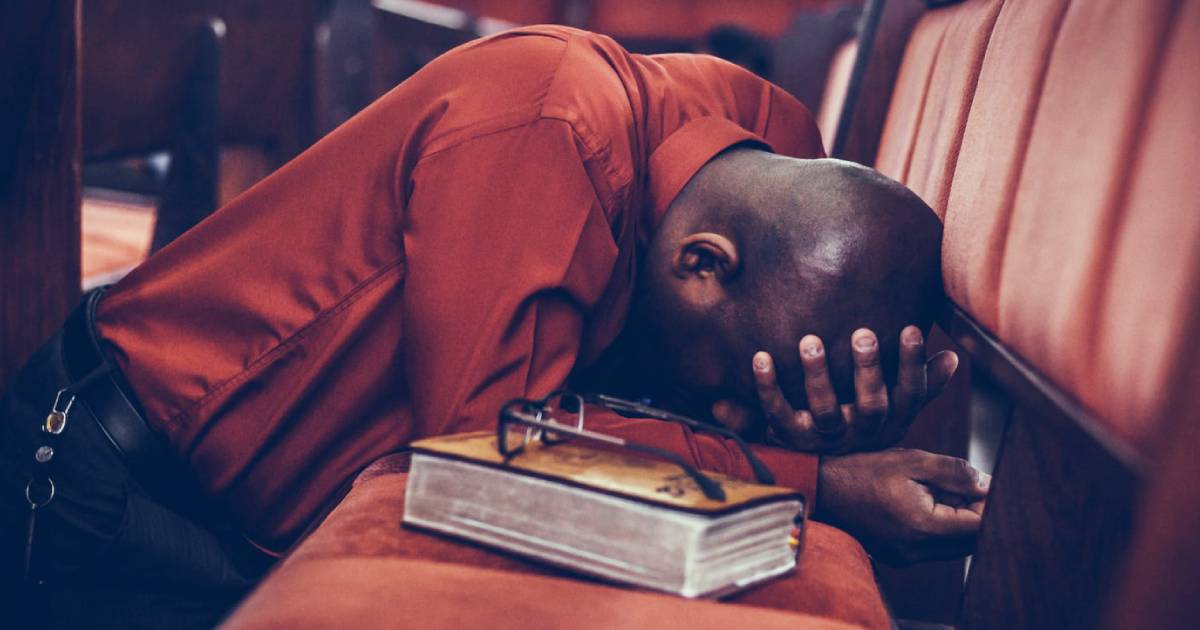 In the beginning, God created heaven and earth. When he created everything, He saw that it was good. Life was perfect, creation was okay. Genesis 1:31 "And God saw everything that he had made, and, behold, it was very good. And the evening and the morning were the sixth day." After God created everything, He decided to create the man after His image. God created man and everything was still perfect until sin came into the world. Sin came through disobedience and man was sent out of the perfect life God had created. At this point, the earth, life has been reshaped – the "perfect" that was attached to creation is no longer existing. The bible mentioned it that the world has been in pain because of the sin that has entered it. Romans 8:22 "For we know that the whole creation groaneth and travaileth in pain together until now."
Sometimes, we have blamed God because of the bad thing that has happened to us; it gets to a point that we think it's from God. Firstly, we must remember what God said in Jeremiah 29:11 "For I know the thoughts that I think toward you, saith the Lord, thoughts of peace, and not of evil, to give you an expected end." This is for us to clear the thought that God was the source of the suffering we went through. God does not suffer us, He has a plan for us. God gave us the ability to choose, he then gave us two choices that we should choose. Deuteronomy 30:19 "I call heaven and earth to record this day against you, that I have set before you life and death, blessing and cursing: therefore choose life, that both thou and thy seed may live:" It what we choose that will determine what will happen to us.
Suffering comes as the reward of sin that has entered into the world, but why did God allow it? There are different reasons why God would allow suffering.
1. To know the value of the good.
Romans 8:28 says, "And we know that all things work together for good to them that love God, to them who are the called according to his purpose." This verse of the bible is not telling us that God sends evil or suffering on anyone but it was saying that God is capable of bringing out the good from the suffering of people if they show that they love the Lord. When suffering comes, God could use it to open the eyes of one to the value of His goodness.
2. For correction.
One of the ways that God corrects His people is by allowing suffering. We need to understand that God is not interested in His Children's suffering but He needed them to repent. Hebrews 12:6 "For whom the Lord loveth he chasteneth, and scourgeth every son whom he receiveth." From this verse, we can also say that God could allow suffering to Express His love. Without suffering, there will be no words of comfort. The discipline that God gives us is to help us grow to the point of maturity in Christ. James 1:2-4.
3. Suffering reminds us of eternity.
Romans 8:18 "For I reckon that the sufferings of this present time are not worthy to be compared with the glory which shall be revealed in us." This is Paul talking about the sufferings he was going through, this made him think of eternity. God allows suffering so that we will think of heaven. We don't want to face suffering again, we don't want to be beaten down by life and feel miserable – all of these make us think about heaven.
4. Suffering drives us to God.
From the parable of the prodigal son Jesus gave in Luke 15:11-32. From this parable, the prodigal son represents any child of God who has gone away from God. He lavished the money that he got from the father and then he started suffering. It was this suffering that made him remember the father. In the same way, our suffering drives us to the only one who can help us and give us peace. Jesus spoke the truth about life, he did not lie just to make us have peace, he said we will face tribulations. John 16:33 "These things I have spoken unto you, that in me ye might have peace. In the world ye shall have tribulation: but be of good cheer; I have overcome the world."
When we are faced with challenges in this life, the best thing for us is to open our eyes to the lessons they bring. Sometimes, we face some hard times to prepare us for the greater thing that is to come in the future. Which is why we should give thanks in all circumstances. 1 Thessalonians 5:18.