Gaither Vocal Band presents the official video of the Christian song, 'You Are My All In All' and it is so anointed.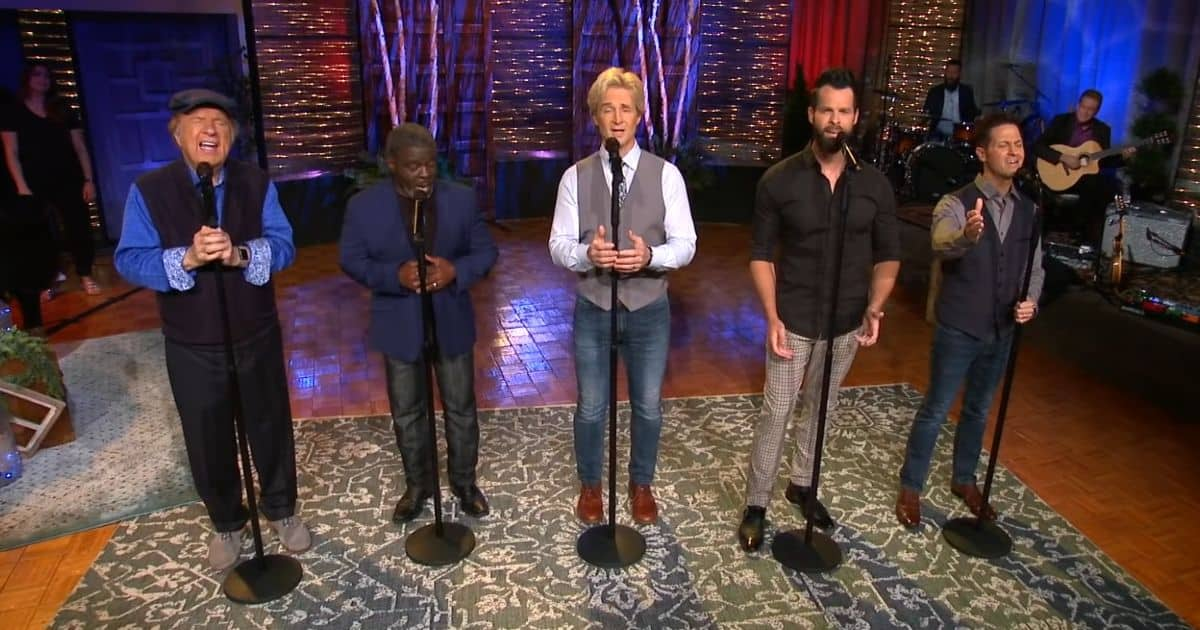 We love how well the Gaither band's voices blend and the beautiful harmony they have between them as they sing this song solemnly.
We appreciate the tenors because each has a powerful voice, but they control that and blend with each other's voices so that neither voice overpowers the group.
We especially love how Wes sang the climax of the chorus and how they all gather at the piano at the end of the song giving glory to God.
Modern-day psalmist songwriter, Dennis Jernigan composed the song 'You Are My All In All,' in 1989. He was in Oklahoma City and was a 30-year old worship leader with a new life and a compelling story to tell.
You are my strength when I am weak
You are the treasure that I seek
You are my all in all
Seeking You as a precious jewel
Lord, to give up I'd be a fool
You are my all in all
Dennis Jernigan had been transformed from living a life as a homosexual 10 years earlier, he came out of that lifestyle and is today married to his wife Melinda, with whom he has nine children.
Dennis Jernigan used to play the piano with his left hand and write lyrics with his right hand, he allowed the Lord to use him in a tremendous way.
Taking my sin, my cross, my shame
Rising again I bless Your name
You are my all in all
When I fall down You pick me up
When I am dry You fill my cup
You are my all in all
The beauty about the Gaither Vocal Band is the love they share among each other, which can be seen in the way they support each other with such grace. May we also love and support one another because of the grace of the Lord Jesus Christ that is in us.
John 1:29 "Behold, the Lamb of God who takes away the sin of the world."