'You raise me up' by Josh Groban is one of his most popular and well-loved songs. A lot of covers by different singers have been done already but, this superb version of Benedetta Caretta is indeed, one of the most heartwarming ones.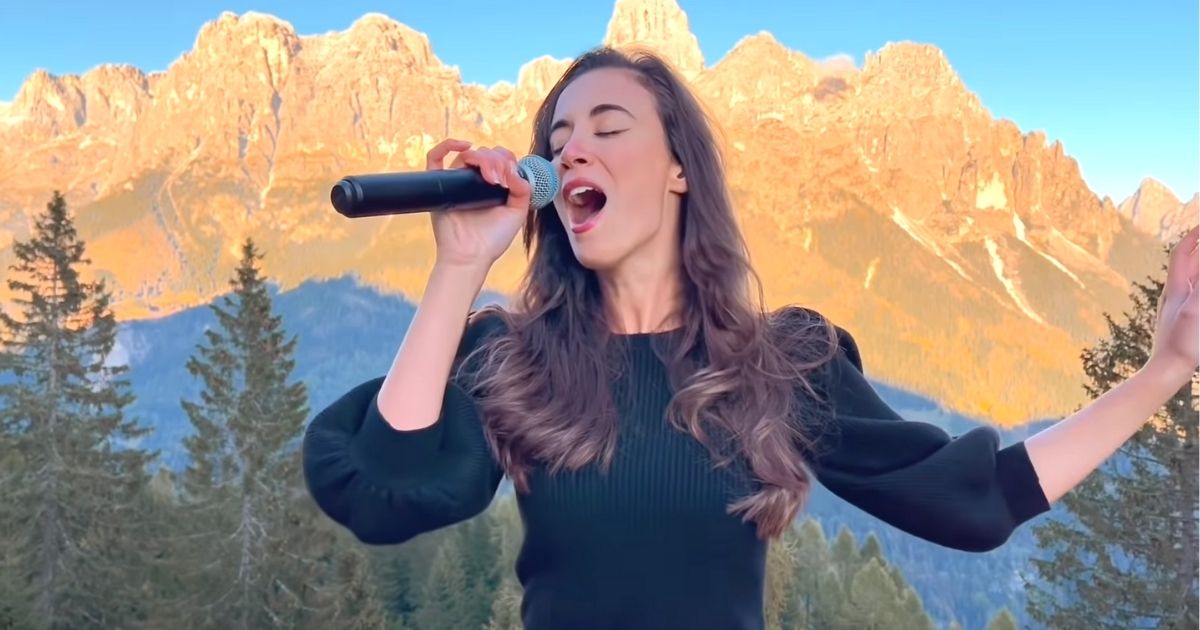 The song was even made more meaningful through her soulful rendition. Every word was clearly articulated. The backdrop of her music video was an impressive and beautiful mountain range and exquisite trees. This made listening to the song even more relaxing. The lyrics of the song spoke about being raised to be an overcomer.
When I am down and, oh my soul, so weary
When troubles come and my heart burdened be
Then, I am still and wait here in the silence
Until You come and sit awhile with me.

You raise me up, so I can stand on mountains
You raise me up, to walk on stormy seas
I am strong when I am on your shoulders
You raise me up to more than I can be
Benedetta showcased the newest music video of her cover of this song on YouTube. It was just recently released but already had more than 900k views on YouTube alone. A lot of her followers complimented her superb singing prowess! She has also done covers for popular songs like, Never enough, Unchained Melody, La Vie En Rose, The Sound of silence, Perfect, I have nothing, How deep is your love, Someone like you, among others.
May this song be a reminder that anyone can rise above any seemingly insurmountable challenge because God is the 'only One' who can 'raise you up'.
"But those who trust in the LORD will find new strength. They will soar high on wings like eagles. They will run and not grow weary. They will walk and not faint." Isaiah 40:31 (NLT)