Sisters Lucy Thomas and Martha Thomas sing a beautiful cover of 'You Raise Me Up.'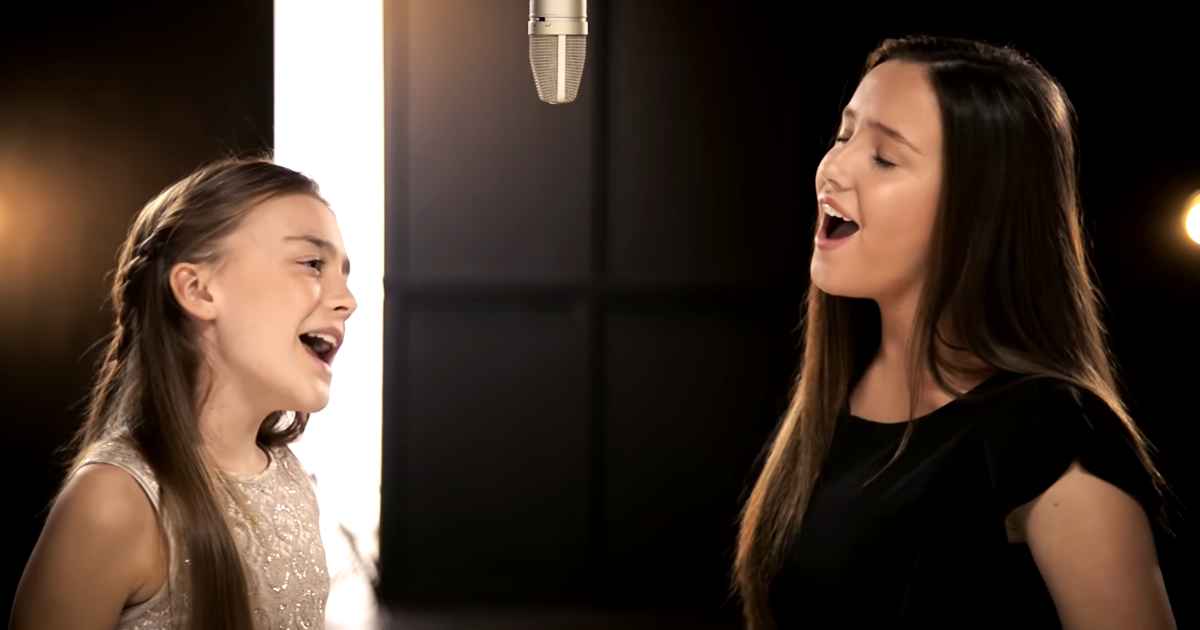 Lucy Thomas, 16 and Martha Thomas, 11 are from Wigan, Lancashire, England. Lucy Thomas was a semi-finalist on The Voice Kids 2018.
On Lucy Thomas's Official YouTube channel, she writes, "I really enjoy recording both cover and original Pop and Musical songs. Some of the singers I most admire include Leona Lewis, Jackie Evancho, Connie Talbot, and Lea Salonga."
'You Raise Me Up' was written by Secret Garden in 2002 and has since been recorded by many famous artists including Westlife and Josh Groban.
When I am down and, oh my soul, so weary
When troubles come and my heart burdened be
Then, I am still and wait here in the silence
Until You come and sit awhile with me.
Josh Groban's version of 'You Raise Me Up' made it to #1 on the Billboard adult contemporary chart in early 2004 and remained there for six weeks. This version also peaked at #73 on the Billboard Hot 100, and was nominated for a 2005 Grammy award.
You raise me up, so I can stand on mountains
You raise me up, to walk on stormy seas
I am strong, when I am on your shoulders
You raise me up to more than I can be
If there is one song that never fails to encourage and uplift us and believe in the promise of a new morning amid our darkest times, it is this classic.