The Piano Guys play an out of the world piano and cello medley of Lauren Daigle's 'You Say,' and Beethoven's 'Sonata Pathétique' we absolutely love it.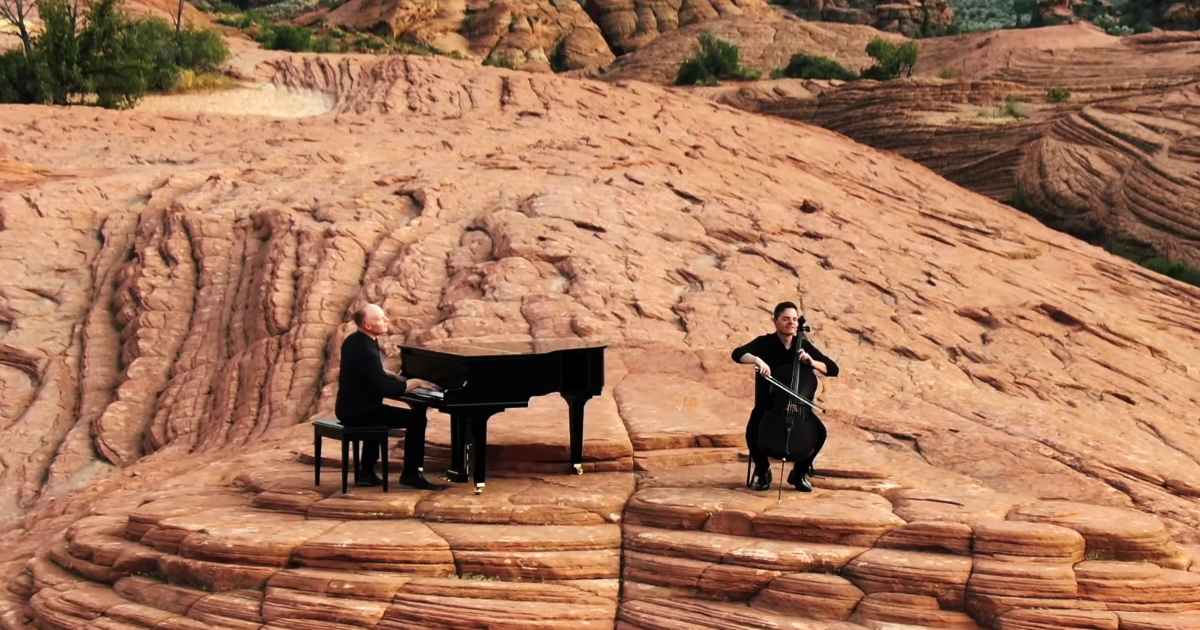 This video looks breathtaking and was filmed from the upcoming Science, Engineering, and Technology building on the campus of Dixie State University.
Christian song 'You Say' is now an anthem for most of us who identify with the song and its meaning.
'You Say' was written by Lauren Daigle, Paul Mabury, and Jason Ingram.
Lauren Daigle said this about 'You Say' when she wrote it, "When I wrote You Say…I felt like so many things were pulling me in so many different directions. I think a lot of times we build these complexes based on insecurity, based on fear, based on rejection, and lies that we have to constantly overcome. And so this song for me was just a reminder of identity."
"It was a reminder that I know when I'm weak, He's strong—so how do I change that and bring that into my everyday life? When I feel inadequate how is it that there's always these moments where I feel like God just steps in and supersedes my inadequacies. This entire song was so every single day I would get up on stage and remind myself—no, this is the truth, this is the truth, this is the truth. Don't get buried in confusion. Don't get buried in waywardness. Just remember to steady the course, steady the course."
Beethoven's Sonata Pathétique was composed by him at the age of 27. Ludwig van Beethoven's Piano Sonata No. 8 in C minor, Op. 13, commonly known as Sonata Pathétique, was written in 1798,and was published in 1799. It is one of his most celebrated compositions and Beethoven dedicated it to his friend Prince Karl von Lichnowsky.
We have heard so many covers of "You Say" by various artists all over the globe, but this musical rendition by The Piano Guys is really amazing and uplifting.