Westin Asidor from the successful YouTube channel, 'The Asidors,' sings the comforting song, 'You'll Never Walk Alone.'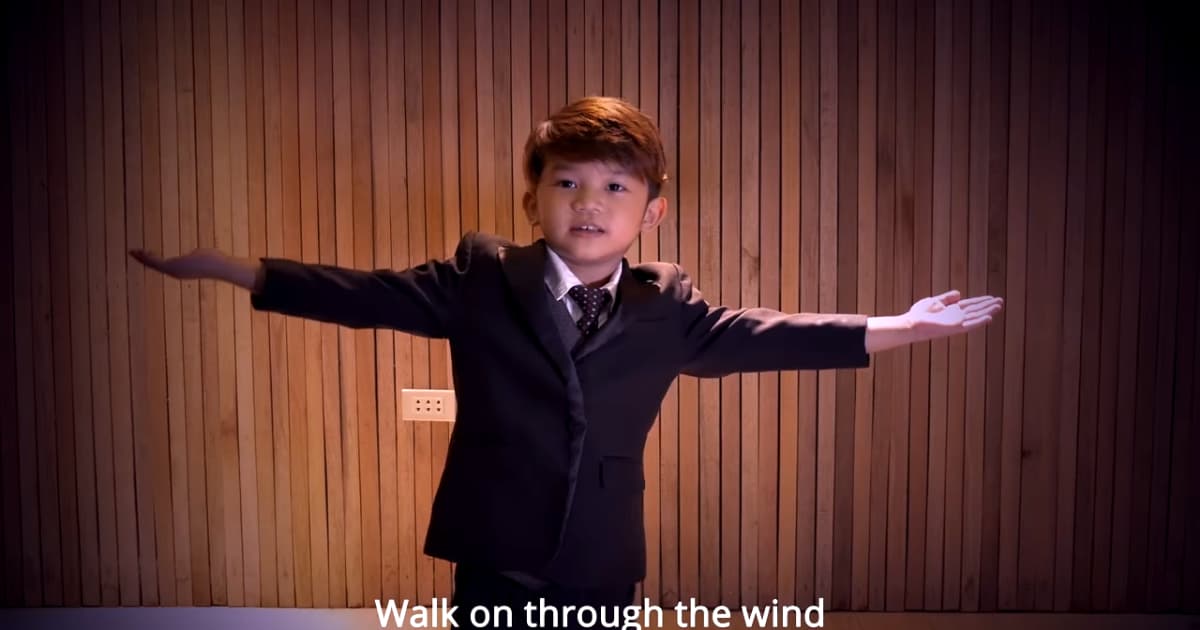 God bless this little one who is using his precious voice to lift up the name of the Lord.
When you walk through a storm
Hold your head up high
And don't be afraid of the dark
We thank God for the gift of godly Christian parents who are training up their little ones to magnify His name.
We love how this sweet little angel sings and can even hit those high notes really well. Just look at his zeal and his actions as he sings.
At the end of a storm
There's a golden sky
And the sweet silver song of a lark
He is so precious! Keep up the good work. God bless you, Westin Asidor.
When we listen to this song we are comforted to know that we will never walk alone because God is with us every second wherever we go.
He has given us the power of the Holy Spirit to guide us every moment of our lives.
Deuteronomy 31:6 Be strong and of good courage, fear not, nor be afraid of them: for the LORD your God, he is that does go with you; he will not fail you, nor forsake you.