The Petersens sing a stunning cover of 'You're Still the One' by Shania Twain.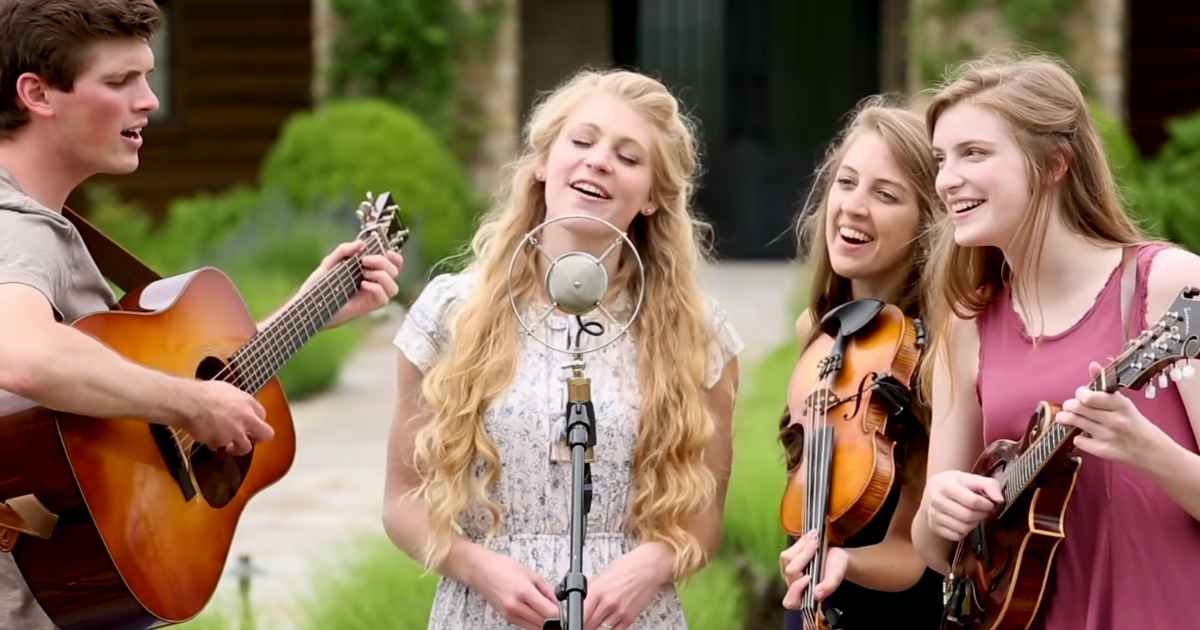 The music video was shot at Big Cedar which serves as a beautiful backdrop for their video.
The Petersens are a family band performing full-time in Branson, MO. The band consists of Katie Petersen on fiddle, Ellen Petersen Haygood on banjo, Matt Petersen on guitar, Julianne Petersen on mandolin, Karen Petersen on bass, and Emmett Franz on dobro.
'You're Still the One' is a song co-written and recorded by Canadian singer Shania Twain. It was released as the third single from her third studio album Come On Over (1997).
Looks like we made it
Look how far we've come, my baby
We mighta took the long way
We knew we'd get there someday
'You're Still the One' peaked at number two on the US Billboard Hot 100 for nine weeks, becoming Twain's first top-ten hit in the US. In Canada the song peaked at number seven, and internationally, it reached number one in Australia for four weeks, number three in Ireland, and the top 10 in the Netherlands, New Zealand and the United Kingdom.
They said, I bet they'll never make it
But just look at us holding on
We're still together, still going strong
It was nominated for four Grammy Awards in 1999, winning two. It won Best Country Song and Best Female Country Vocal Performance.
(You're still the one)
You're still the one I run to
The one that I belong to
You're still the one I want for life
What a beautiful cover by The Petersens which remind us to hold on to all that is dear to us in life and never give up on our selves and loved ones.