Her story has been showcased all over the globe, and she is already a super-star in her home country- China, yes we are talking about Zhang Junli, the world famous painter.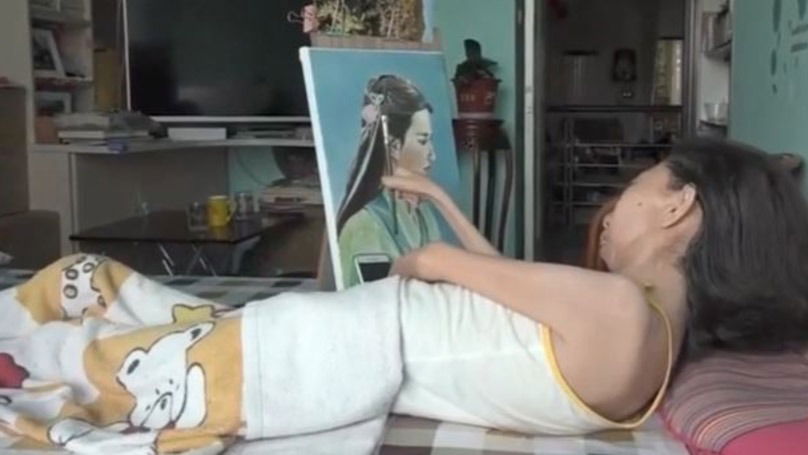 Zhang has rheumatoid arthritis with hardly any joint movement, which has left her bound to her bed and unable to go anywhere without help.
She was diagnosed with this dreaded disease at the tender age of six, and is now 42, she has been totally paralysed from the time she was eight.
Against all odds, Zhang has made a successful career as a painter and makes a lot of money by selling her paintings online from home, in Taiyuan, capital of Shanxi, north of China.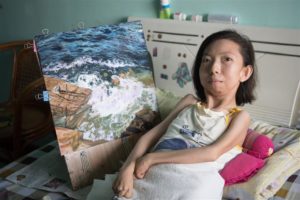 Together with a professional teacher since 2015, she has been selling her artwork online, and has reportedly sold all her 150 paintings.
She appreciates the support and appreciation of the people who have bought her paintings and says it feels like a dream.
When asked how she can paint even though being paralysed, she says that she can move her hip, shoulders and neck a bit. She says that painting has changes her and from the moment she picked up a brush, she found her call and reason to live
Her friends have been a big help to her, as they show her pictures from their travel which inspires her and gives her a view of the world, the beautiful skies, seas, landscapes that she cannot physically see.
She has a message of encouragement for people in her situation and tells them never to give up as she has not give up.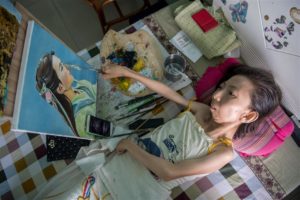 Zhang says instead of weeping and worrying all day, they must find their calling and meaning in life, and explore themselves as life is too beautiful to give up on.