A Minnesota-based family was having the vacation of their lives in Miami Beach, Florida, but all that suddenly changed after their son was attacked by a shark.
Their 9-year-old son was attacked by a shark during their vacation and Kristine and Ren Weiskopf are feeling shaken up after that incident.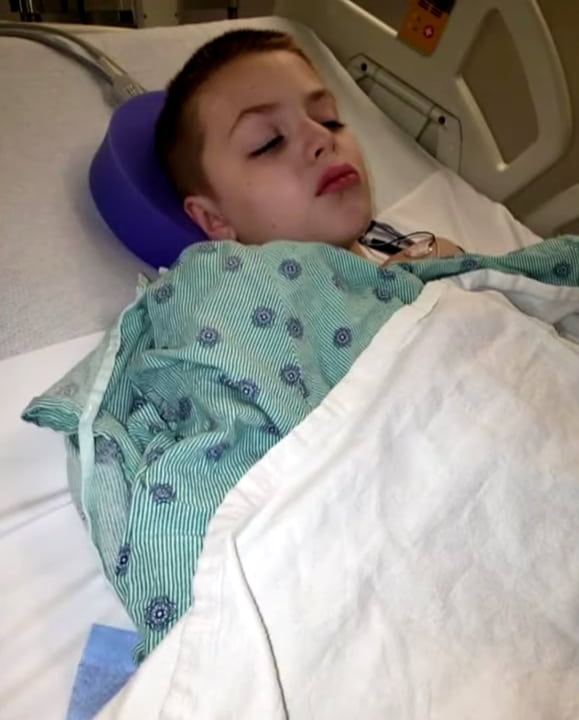 The family recently expressed their gratitude to God after they acknowledged that Jay's encounter with the shark could have been worse.
"I just love him so much. He's such a great kid and we're still in shock, but thankful," Ren said. "We thank God that he didn't take his life, that he's gonna be OK."
The incident occurred on Sunday in Miami Beach, where the family was visiting for vacation, Kristine and Jay were in the water only for a few minutes when the attack suddenly happened. "I was holding his hand the whole time and he was kind of body surfing a little bit and he had fallen on his stomach," Kristine said.
The Minnesota mom pulled her son up from the waves and realized a chunk of Jay's skin was missing from his shoulder. "He just said, 'Ow,' and I looked down and there was about a four-foot gray shark just kinda swimming away, so I just scooped him up and ran him up the beach," Kristine said.
Soon officials with Miami Beach Fire Rescue arrived at the scene and treated Jay and later the boy was taken to Jackson Memorial Hospital, where he underwent surgery to close his shoulder wound.
Although he is recovering, the Weiskopfs' said that doctors are concerned about the potential of future infections, as well as the long-term effects that his injury may have on his mobility. But as he is quite young, doctors believe Jay's prognosis will be good.
"He just wants to go home and it's really sad because we had so much fun planned," Kristine explained. The Weiskopfs said they hope others in the area can learn from Jay's experience and that the appropriate action will be taken.
"What I don't like right now is that the beach is still open, and kids are still down there playing, and they are in the same spot where my son just got attacked," Ren said. "I don't know if it's just because of spring break or whatever, but the beach should be closed."
This incident is nothing short of a miracle for this believing family. God's protection and mercy are upon His people and even though Jay suffered the attack, God rescued his life and saved him from death.