A heartless person who called 911 to report an illegal incident at Gig Harbor's Peacock Hill put the responding police officers into a real puzzle.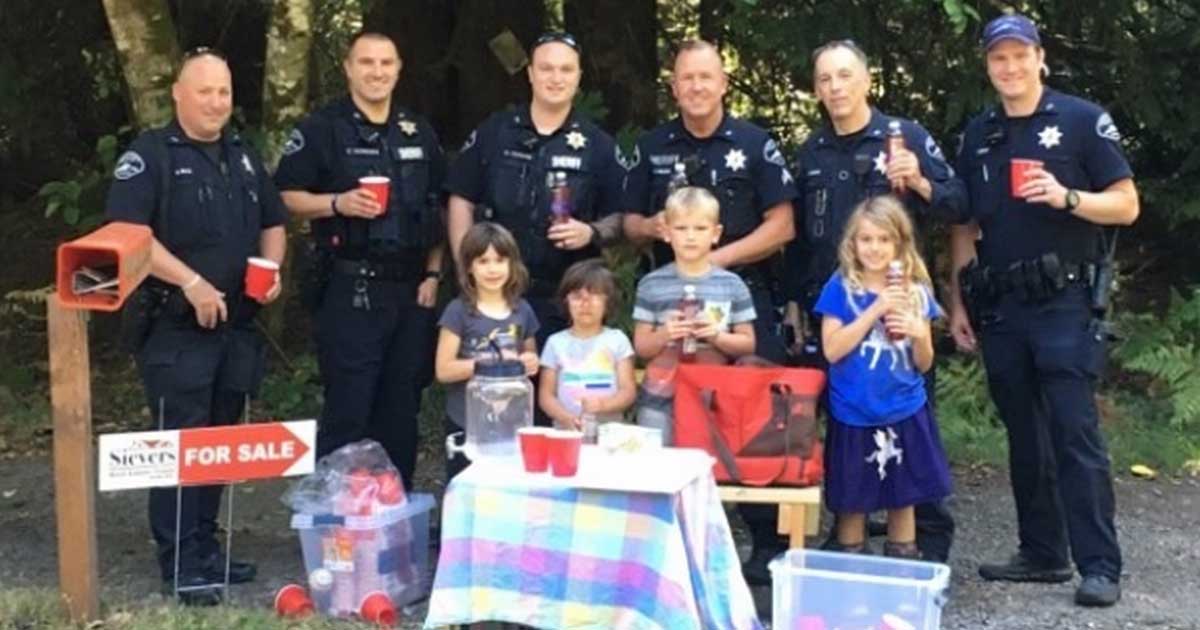 Apparently beverage was being sold there without supervision. But when the cops got there, they found something so innocent and harmless going on there. "If you were the person who called 911 to report unsupervised children selling drinks at a lemonade stand, please know that they are great kids and their mom was with them," the Sheriff's Department posted on Facebook.
The police found four kids selling lemonade in the supervision of their parents and even poured lemonade for the police and posed for a photo as well. "And if you were one of those great kids, please know that every deputy working in our Peninsula Detachment reported that the lemonade was cold and tasted awesome," the Sheriff's Department post concluded.
Our calls to 911 should be genuine in nature and not be made to spite others. We must remember that our brave police officers should not be spending their precious time on trivial matters but need to be there where there is a real need for them.