The untold tale of how a spontaneous boatlift saved half a million lives in New York after terrorists struck the US on September 11, 2001, has been made into a short film.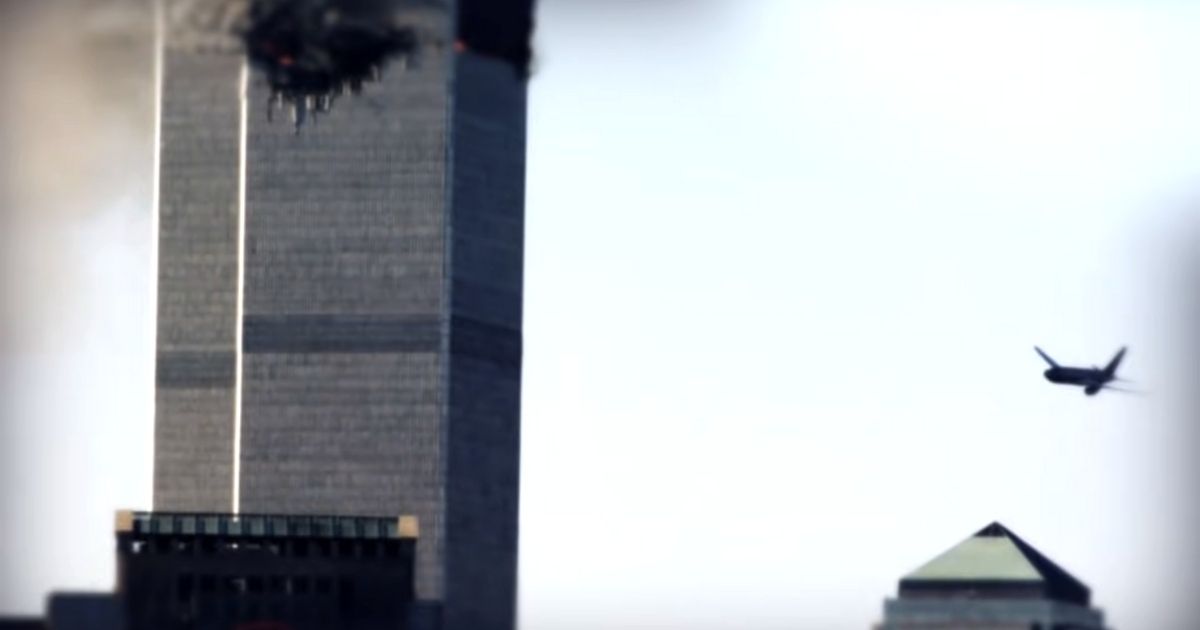 In this short film, Tom Hanks narrates the epic story of the 9/11 boatlift when local maritime heroes sprung into action to help New Yorkers and Americans.
The film is executive produced by Stephen Flynn and Sean Burke and premiered on September 8, 2011, on the 1oth anniversary of the attacks.
Crews aboard ferries, fishing boats, and tour boats joined mariners of all kinds to launch an unplanned maritime evacuation in New York Harbor that delivered nearly 500,000 stranded civilians off Manhattan Island.
With the collapse of the World Trade Center buildings on September 11, 2001, a half million people were evacuated from Lower Manhattan by ferries, tug boats, and other vessels in the largest boatlift in history.
"I just turned my boat around," said New York Waterway ferry captain Rick Thornton, after the fireball exploded from the side of the South Tower. Instead of running away, he steered the ferry south. "I didn't call anybody on the radio, I didn't check in with anyone on board to say, 'I'm going offline.' … My pure instinct was just to head downtown."
At 8:46 a.m., when thick gray smoke rolled through the airplane-shaped hole in the North Tower, an estimated 16,400 to 18,800 civilians were present in the World Trade Center complex apart from surrounding homes and businesses.
As the calamity unfolded at the World Trade Center, city and state police collaborated with municipal agencies to put Manhattan on lockdown, halting buses, subways, and commuter rails, as well as closing roadways, bridges, and tunnels to prevent further attack.
Meanwhile, the Coast Guard search and rescue boat, Boatswain's Mate 3rd Class Carlos Perez saw the "horrific silhouette images" of people jumping to escape the unendurable situation inside the towers. "The worst feeling as a first-responder in any capacity," explained Perez, "is being on a scene of distress and not being able to do anything about it."
Many other mariners felt exactly the same emotions as they began mustering on Manhattan's shores. At 9:58 a.m., a plume of gray-black smoke rose up as the South Tower crumbled down. People caught in that situation struggled to breathe as thick smoke spread all over the area.
Civilians in Lower Manhattan ran till the end of the land and mariners raced to meet them all along the shoreline. The people looked like they were powder-plastered or "Gray ghosts," according to NYPD police boat pilot Tony Sirvent.
"We had like Noah's Ark," recalled Sirvent's crewmate, NYPD Officer Tyrone Powell. "We had everybody on that boat. We had animals. We had babies without parents. Everybody was covered in soot." They were desperate to get off the island, and people stacked 10 or more deep against the railings along the water's edge.
Many even plunged into the water, not aware of perilous harbor currents that swiftly pulled them out toward the sea. An untold number of water rescues were performed that morning by mariners who used their monthly "man overboard" drills.
"We were covered in dust," said then-New York Waterway Port Captain Michael McPhillips. "The radar couldn't see through the dust. … We were pulling into the dock blind." We do not know how many of the mariners who participated wound up suffering from illnesses related to their service.
Maritime workers of all skills, headed straight toward Ground Zero instead of fleeing and removed half a million of people from the chaos unfolding across the harbor.
The story of the 9/11 boatlift highlights the fact that when America wants to come together it does. Today we are reminded of the goodness that arose in the aftermath of the deadliest terrorist attacks on US soil.