Beloved Jeopardy host, Alex Trebek is headed back into chemotherapy for pancreatic cancer treatment and is asking everyone to keep praying for him.
He shocked fans in March 2019, when he announced he has Stage 4 pancreatic cancer, this type of cancer has an average 5-year survival rate of less than 3%.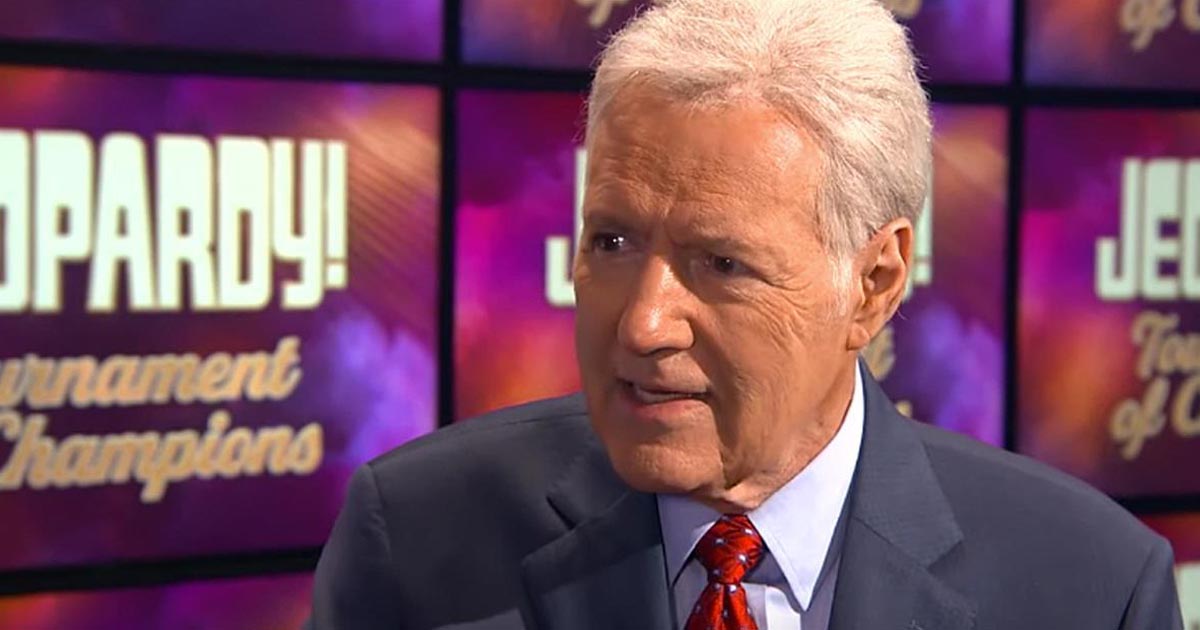 Alex knows that God is bigger than any sickness and is committed to be faithful during his battle with cancer. "I'm going to fight this and I'm going to keep working, keep the faith and we'll win. We'll get it done," he said.
People all over the country have been praying for Alex Trebek as he says, "People all over America have been sharing their good thoughts, their advice, their prayers and I feel that it is making a difference in my well-being," he said.
Soon it was jubilation time when it was reported that Trebek had wrapped up chemo and was headed back to the studios for the 36th season of the show. But sadly, it was short-lived, because it was revealed that his respite was temporary.
"I was doing so well," Alex said, "And my numbers went down to the equivalent of a normal human being who does not have pancreatic cancer. So we were all very optimistic."
Doctors had stopped chemo and were moving to immunotherapy, but received a major setback in his pancreatic cancer treatment.
"I lost about 12 pounds in a week," Alex Trebek, age 79, said. "And my numbers went sky high, much higher than they were when I was first diagnosed. So, the doctors have decided that I have to undergo chemo again and that's what I'm doing."
This is not what Alex expected it to go, but he is remaining hopeful for another positive outcome and is asking for prayer warriors to lift him up in prayer everywhere. "Please keep me in your good thoughts and prayers," he says. "It really means a lot."
Trebek doesn't have one iota of fear of death in him, as he says, "I enjoy what's going on now," he says. Alex then goes on to say, "The thought of passing on doesn't frighten me — it doesn't. Other things do, the effect it will have on my loved ones … it makes me sad. But the thought of myself moving on — hey folks, it comes with the territory."
"As long as I can walk out and greet the audience and the contestants and run the game I'm happy," he said. God is the only one who can heal Alex Trebek completely and so let us approach the throne of grace and lift up his servant Trebek in prayer before Him.