Amidst the parcels and packages, Amazon driver Elijah Bryant delivered something a little extra on his route – a genuine act of kindness. Spotting a teenager, Luke Breier, wrestling with his tie on the way to Marist High School's Homecoming dance in Chicago, Bryant didn't just drive by. He stopped, stepped in, and lent a helping hand.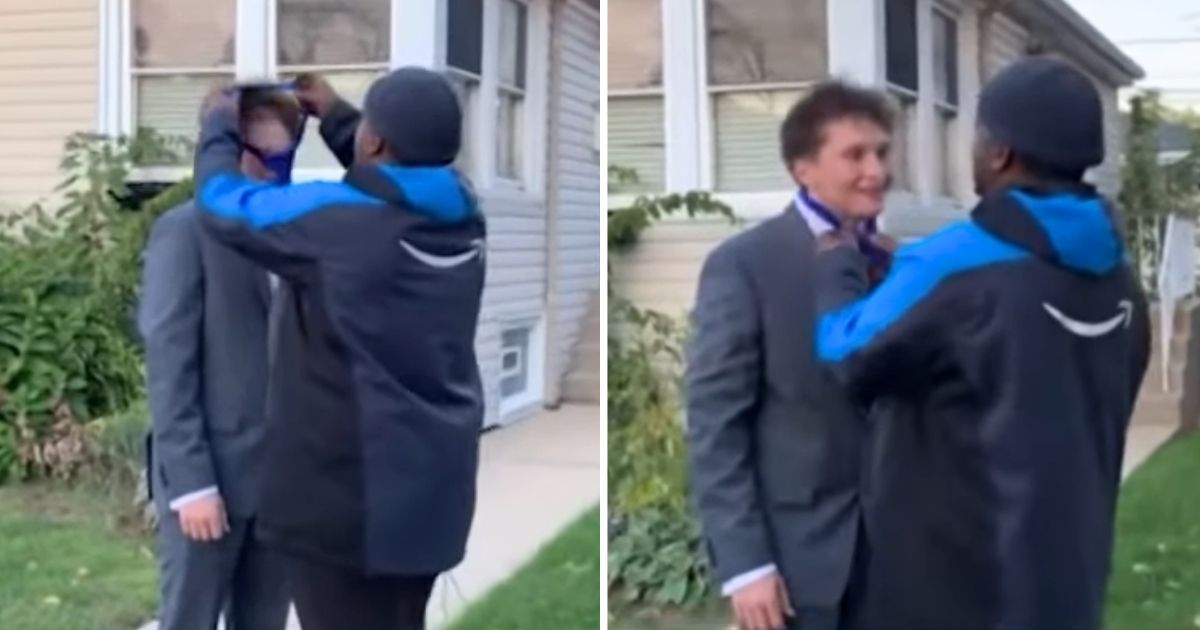 This simple yet significant moment was caught in a video, where Bryant, skilled in the art of tie-tying thanks to teachings from his church community and experiences with his sons, expertly fixed Luke's tie, ensuring the teen looked sharp for his big night.
Expressing heartfelt thanks, Luke's father, Eric Breier, shared, "I just want to say thank you. He made him look good for the night."
For Bryant, it was more than just fixing a tie; it was sharing God's love through a small but meaningful gesture. Every morning, he thanks God and asks Him to direct his steps and actions throughout the day, a daily practice that evidently guides him to touch lives positively when the opportunities present themselves.