Anthony Harris of the Philadelphia Eagles made the father-daughter dance of his 11-year-old fan extra special when he stepped in to fill the shoes of her dad, who passed on last year.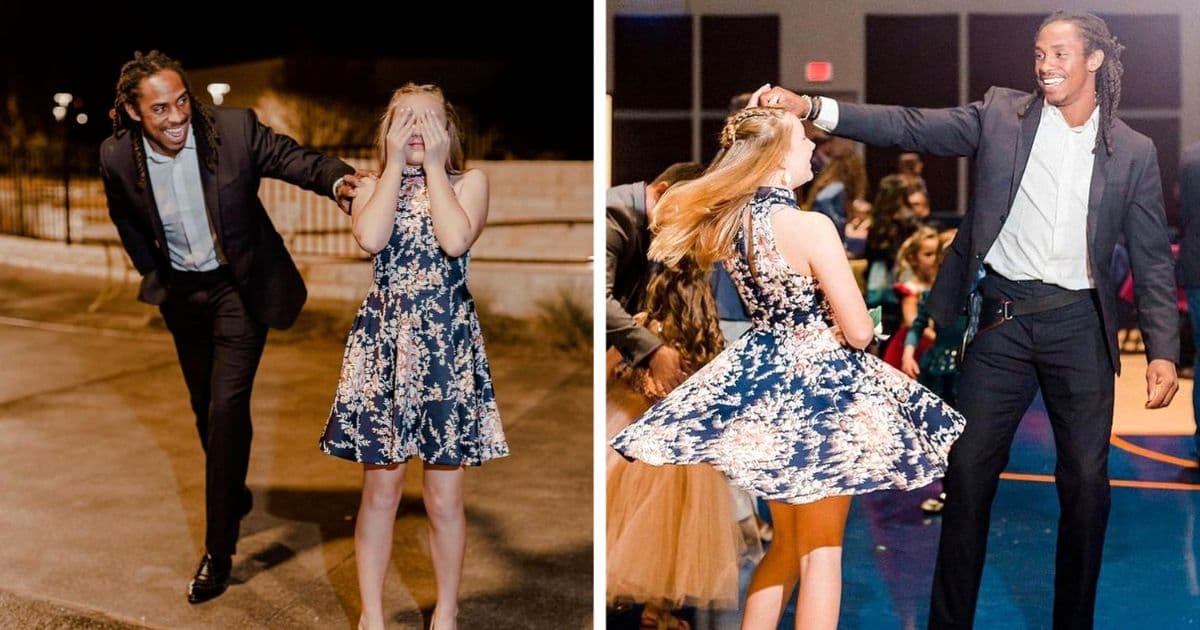 Audrey Soape, the lucky young girl, was ecstatic when she saw the NFL star in his black tux on that unforgettable night.
It all started when Audrey's mom, Holly, reached out to Anthony, requesting him to be with her daughter at this special event. She knew that it would mean the world to Audrey, who lost her dad a few months back.
"After the sudden and heartbreaking loss of her father in March of 2021, followed five weeks later by the passing of her grandfather, my beautiful Audrey struggled to cope," Holly wrote in her Instagram post. "Knowing this Daddy/Daughter dance at @thefellowshipch was coming up, I knew I wanted to do something incredible to make it special for her."
 

 

View this post on Instagram

 
Anthony was not just her escort, but he also was her "fairy godfather." He ensured that she got a beautiful dress, matching shoes, the perfect hair and make-up to make it an extraordinary experience for this young, beautiful woman. It seemed that the only thing lacking was "Cinderella's carriage."
"I was like preparing myself all week because it was going to be fun, but I was super nervous," Audrey told CBS3 News. "I didn't know what to say." She and her mom are huge fans of this NFL celebrity, KYW-TV reported.
"All of it was just a fairy tale and amazing," Holly told CBS3 News. Audrey narrated how this special night went. She said, "He was very nice, and when I was super nervous, he made it feel like less nervous to be around."
 

 

View this post on Instagram

 
Holly said that every time Audrey gets nervous, "he would just engage in conversation with her, he kept her laughing, kept her dancing on the dance floor, they ran around the church doing Scavenger Hunt and just playing games…the entire night was just incredible for her."
Anthony recalled that they were longtime fans who reached out to him through Social media and asked how they could pray for him–something he could not forget. He added that this is an opportunity "to show sympathy for [the] family." This kindhearted athlete also considered it as a night to remember. 
He also values life, saying that every moment counts. Anthony explained, "You've got to cherish these moments. You never know how long we have here on this earth. The people that you care about and the people you love, show support for them."
If you are not yet a fan of Anthony Harris, for sure, this story will turn you into one. Thank God for people like him who use their platform, resources, and influence to make the world a better place to live in one soul at a time.
"We can change the world and make it a better place. It is in our hands to make a difference." -Nelson Mandela